Archivo
Lo Nuevo
[hide]
Fotos Del Día
[hide]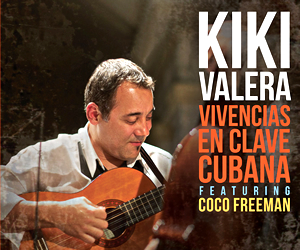 Timbera Mayor
jueves, 05 marzo 2020, 03:13 pm
FIESTA DEL TAMBOR 2020
Havana Rhythm & Dance Festival March 23-29
POSTPONED / POSPUESTO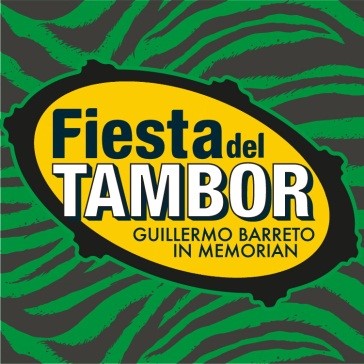 ENGLISH: The 2020 Havana and Rhythm Festival Guillermo Barreto in Memoriam will take place from March 23-29th in various venues in Havana. This year's theme is "Africa, Mother of all Rhythms" and includes a workshop in African Djembe by Weedie Braimah (Ghana) and a masters class in African Rhythms: Dances of Guinea and Mali by Prof. Talise Campbell (Guinea). Click here for the full program.
As always the Fiesta del Tambor will conduct competitions in percussion as well as dance. There is still time for international dancers to sign up to compete. "International couples or contestants must register by email and review the conditions established such as, registration fee for foreigners, payment methods, among other information before March 14, 2020, which will be available on the festival's websites ..."
If you want full access or only want to take part in specific workshops or concerts, you can purchase everything from a Full VIP Pass to tickets to individual events. Click here for ticketing information and an FAQ.
ESPAÑOL: La Fiesta del Tambor Guillermo Barreto in Memoriam 2020 se llevará a cabo del 23 al 29 de marzo en varios lugares en La Habana. El tema de este año es "África, Madre de todos los ritmos" e incluye un taller en Djembe africano de Weedie Braimah (Ghana) y una clase maestral en Ritmos africanos: Danzas de Guinea y Malí por la profesora Talise Campbell (Guinea). Haga clic aquí para ver el programa completo.
Como siempre, la Fiesta del Tambor presentará competencias de percusión y baile. Todavía hay tiempo para que los bailarines internacionales se inscriban para competir. "Las parejas o concursantes internacionales deben registrarse por correo electrónico y revisar las condiciones establecidas, como la tarifa de registro para extranjeros, los métodos de pago, entre otra información antes del 14 de marzo de 2020, que estará disponible en los sitios web del festival ..."
Si deseas acceder a todo o solo quieres participar en talleres o conciertos específicos, puedes comprar entradas, desde un Pase VIP completo hasta entradas para eventos individuales. Haz clic aquí para obtener información sobre boletos y preguntas frecuentes.