Archivo
New Stuff
[hide]
Photos of the Day
[hide]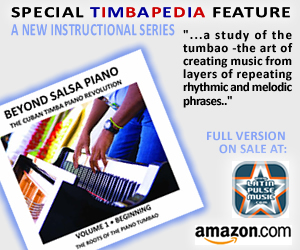 La Última
Qué tiene Havana d'Primera? [Updated x 2]
HdP continues at Yoshi's SF Saturday and Sunday
UPDATE 2: Sunday's second set was incredibly intense. Click here are Patrick Hickey's photos. Peter Maiden's gallery should be up later tonight. '
TIMBALIVE IN NEW YORK: This show is coming up Friday at SOB's.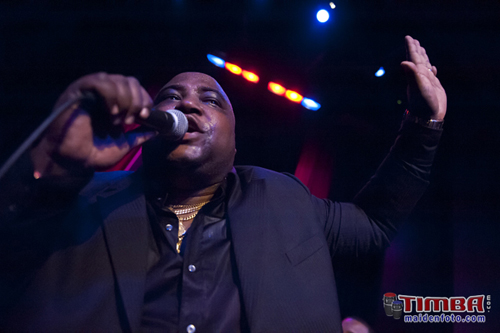 photo by Peter Maiden
UPDATE: Saturday shows were great, and packed to the rafters. Final 3 hour show tonight at 7:00 is selling briskly. LINK FOR TICKETS
Review of Friday's Performance.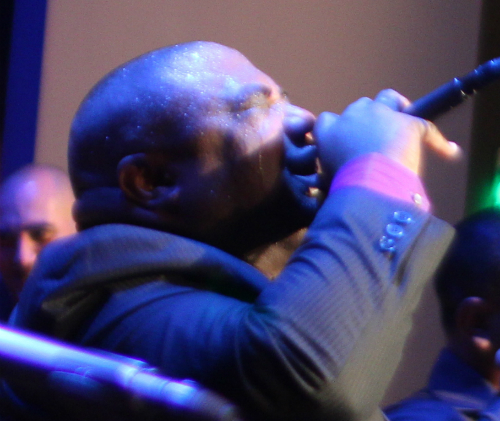 Knowing I had two more nights at Yoshi's SF ahead of me, I just relaxed and let my first-ever Havana d'Primera concert wash over me. And I kept finding myself asking ... what is it about this band?

Maybe the better question is what Havana d'Primera isn't. It's not an "espectáculo" - it's not "de película" - it doesn't have a lot of choreography, gimmicks or bravura. It's a bunch of great musicians playing great songs and this one guy standing up there just singing his heart out. Who else sings and plays with this kind of pure, unaffected, real emotion? Alexander Abreu radiates an overpowering sense of integrity ... of honesty ... of poetry ... in his voice, in his facial expressions, in the way he moves, and God knows, in the way plays that trumpet. He played one gut-wrenching, soaring high note over a ballad accompanment that made want to scream - like that guy in the audience at Lincoln Center in 1964 when Miles Davis built the same kind of climax on that legendary version of Stella by Starlight. Actually he played quite a few notes like that. And just as important, he didn't play any notes that he didn't mean - that didn't start deep in his gut and end up deep in yours.
That's one thing about Havana d'Primera - their use of solos. Instead of the standard once-a-night descarga where everyone gets a solo over a traditional vamp and plays the obligatory hot licks and quotes from Stormy Weather, the solos in this band are key parts of the emotional arcs of the songs in which they appear.
... and then Alain Pérez sat in! He started out singing - improvising beautifully about the events of the night, instigating several coros that HdP's coristas nailed instantly in harmony.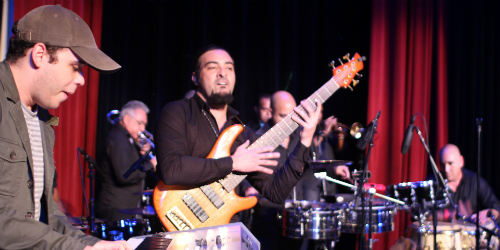 Then he switched to bass and lit a raging fire under a band that had already been throbbing hot for several hours. It was torrid bomba the likes of which I haven't heard since ... well, since Alain with Issac's band in 1997. I managed to film the vocal and the first minute of so of the bass part before my camera screwed up on me. Maybe someone else got the rest. I'll post mine to youtube soon.
Another thrill for the Bay Area was the presence of local hero Carlos Caro, who's playing all six shows as HdP's regular bongosero didn't make the tour. Well, he's "local" to us because he's been here for 20 years, but in Cuba, Carlos, along with current HdP guitarist Rogelio Nápoles played in Opus 13, and was then a founding member of Paulito FG y su Élite, where Alexander later got his start. In many ways, HdP is the next step in that lineage of great bands. Almost everyone in the band played with one or more of Paulito, Issac, Manolín, Revé, Manolito and Klímax.
Havana d'Primera's mission statement was to restore the power, dignity, musicianship and creativity of the late 90s - and they're doing that - but in the dark, riveting intensity of Alexander Abreu they've also added some very new - and very real - and deeply moving. [Kevin Moore]