Archivo
Lo Nuevo
[hide]
Fotos Del Día
[hide]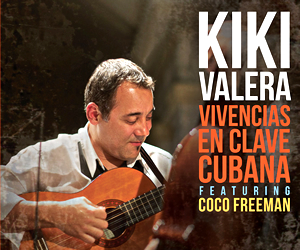 Timbera Mayor
miércoles, 18 abril 2018, 09:13 am
Interview with Maykel Blanco 2018
"Somos Mayores"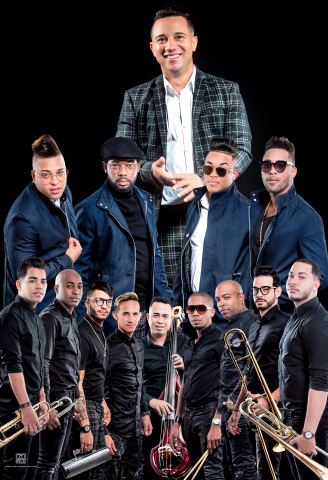 ENGLISH: "Somos Mayores" the CD/DVD from the 12th Anniversary concert of Maykel Blanco y Su Salsa Mayor will soon be released to the international market. It is currently only available in Cuba. The concert was a collaboration with the Cuban National Symphony Orchestra and consists of 10 tracks, including the intro and a choreography section in the middle. The combination of the music Salsa Mayor and the Symphony Orchestra works beautifully, it never feels forced, and considering the Cuban tradition of charangas, the inclusion of strings in the arrangements is completely natural and extremely danceable. When it is released I suspect we will only be able to get the audio part. It is very hard nowadays to get a hardcopy outside Cuba and the digital retailers don't seem to be selling the video files. But we'll just have to see. Maykel Blanco y Su Salsa Mayor will be touring South America at the end of April and in the fall they will be in Europe. Hopefully they will bring the hardcopy with them, so take some cash with you if you attend a concert.
Maykel took some time to talk with Timba.com about "Somos Mayores", the Festival de la Salsa en Cuba and other steps he is taking to continue his support of Cuban music and it's international diffusion. Click here to read the interview in English.
ESPAÑOL: "Somos Mayores" el CD / DVD del concierto del 12 ° Aniversario de Maykel Blanco y Su Salsa Mayor pronto será lanzado al mercado internacional. Actualmente solo está disponible en Cuba. El concierto fue una colaboración con la Orquesta Sinfónica Nacional de Cuba y consta de 10 pistas, incluida la introducción y una sección de coreografía en el medio. La combinación de la música de La Salsa Mayor y La Orquesta Sinfónica funciona maravillosamente, nunca se siente forzada, y teniendo en cuenta la tradición cubana de las charangas, la inclusión de cuerdas en los arreglos es completamente natural y sumamente bailable. Cuando se lance, sospecho que solo podremos obtener la parte de audio. Es muy difícil hoy en día obtener una copia impresa fuera de Cuba y los minoristas digitales no parecen estar vendiendo los archivos de video. Pero solo tendremos que ver. Maykel Blanco y Su Salsa Mayor hará una gira de Sudamérica a fines de abril y en otoño estarán en Europa. Esperemos que traigan la copia física con ellos, así que llévate un poco de dinero si asistes a un concierto.
Maykel se tomó un momento para hablar con Timba.com sobre "Somos Mayores", el Festival de la Salsa en Cuba y otros pasos que está tomando para continuar su apoyo a la música cubana y su difundación internacional. Haga clic aquí para leer la entrevista en español.
"Somos Mayores" track list:
Intro
Que No Me Quiten La Fe
Pa' Que Todo Vaya Alante
Mi Mulata en La Habana
Házte La Que No Me Ves
Choreography
Brujería
Siempre Que Llueve Escampa
El negocio
Afloja La Guayaba