Archivo
Lo Nuevo
[hide]
Fotos Del Día
[hide]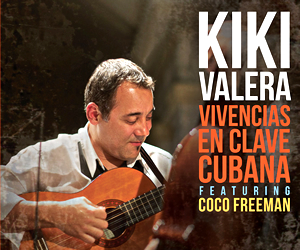 La Última
lunes, 02 mayo 2016, 10:04 pm
Issac & Pedrito Martínez Group Coming to NY
This Sunday at Symphony Space, NYC
Click Here for Information on Sunday's New York Show
Check this space for Tom Ehrlich's Upcoming Photo Gallery
Issac Delgado and the Pedrito Martínez Group supplied a historic launch for this year's Yerba Buena Gardens Festival, a 75-show, summer long series of free daytime concerts with exquisite sound in a gorgeous and relaxed setting. The second and final show in this mini-tour will be on May 8th at Symphony Space in New York City.
Issac Delgado's bands have always been like finely tuned engines. After carefully choosing and integrating each component through months of rehearsal and touring, he takes to the stage with the steely control and yet reckless abandon of a Formula 1 racecar driver.
Most of the players in such a musical engine play the roles of cylinders, stroking in perfect and predictable synchronization. But like an engine, a great band also needs spark plugs – one or more explosive musicians who add bursts of creativity and unpredictable surges of adrenaline and aggressivity at just the right times. Sparking the first great Issac band were Giraldo Piloto, Tony Pérez and Andrés Miranda; next came Melón, Jimmy Branly and José Miguel; then the epic 1997 incarnation with Alain Pérez, Melón and Georvis Pico; then the Y2K powerhouse featuring Los Yoeles, Páez and Domínguez; then the great unsung 2000 band with Frank Rubio and Bombón Reyes.
Of course, the spark plug analogy applies to some extent to all the great bands: Van Van with Samuel Formell; El Trabuco with Riverón; the great late 1990s Charanga Habanera with Tirso Duarte, Yulién Oviedo and Orlando Mengual; their Bamboleo counterpart with Ludwig Núñez and Rafael Paceiro; and of course Paulito's astounding combination of the aforementioned Yoeles, Sergio Noroña and Tomasito Cruz. We can hear this same "spark plug" dynamic at work in with bongosero Agustín Gutiérrez in the late-1920s Sexteto Habanero and Lilí Martínez in Arsenio's legendary conjunto, to say nothing of the litany of great quinto and Iyá players of the folkloric realm.
But with the exception of Miles Davis, no one has assembled more of these monstrous bands than Issac, and he's apparently got himself a new one in Havana, with his phenomenal pianist son Issacito and several young studs even I haven't heard of, fresh out of La ENA – la nueva nueva generación.
In 1999, Issac had a dozen historically great bands chomping at his heels, but by the early 2000s, the timberos' dreams of world conquest had come under withering attack at the hands of reguetón, sequencers, DJs, crippling emigration from Havana, the Bush Administration, and the MP3-driven collapse of the global recording industry. And there was further damage of the self-inflicted variety. Far too many jazz and Latin recordings of recent years suffer from what I call DTS: Dream Team Syndrome. Think how much of your hard drive or CD shelf is consumed with generic albums featuring all of your favorite legends; all playing together; all playing one rumba, one chachachá, one timba barn-burner and one danzón; all sounding remarkably like hundreds of other albums you've bought (all right, stolen) (all right, downloaded, possibly with some sort of minimal online monetization scheme involved).
It was in this depressing, debilitating, and very much ongoing musical environment that the rapidly shrinking number of actual working bands began to shrink rapidly in size: from four percussionists to two; from five horns to two; from dedicated coristas and tecladistas to utility men performing multiple roles. But out of this forced austerity, something extraordinary emerged: it was called The Pedrito Martínez Group. Birthed through a process of hundreds of gigs at a small mid-town Manhattan restaurant called Guantanamera, PMG was not a big engine stripped down for better mileage; it was a new kind of vehicle, built from the ground up to produce even more explosive energy at a fraction of the decibel level and with a clarity and precision of interlocking parts impossible with a 14-piece orquesta. If its mammoth predecessors relied on cylinders and spark plugs; PMG had only spark plugs – four of them – spitting fire into every beat. Gone were the horns; gone were the interlocking bells; gone were the guitar and second keyboard. PMG wasn't even a conjunto – just congas with cajón, a dramatically reimagined hand bell, bass and piano – and yet the quartet played with the power of Van Van and the creative spark of one of Issac's legendary timba big bands.
Dream Team Syndrome notwithstanding, the idea of Issac Delgado & Son putting this new type of race car through its paces seemed like something that might just work brilliantly. And so it did. PMG is precisely the type of hyper-creative and wildly improvisational but rock solid rhythm section that Issac has spent his career soaring over. This may or may not herald the dawning of the next great era of Cuban music – probably not – but even if it never happens again, this Sunday's show is not something that should be missed by any sane New York Cubanophile (yes, an oxymoron, I know). [Kevin Moore] [video by Tom Ehrlich-more photos coming shortly]
Recording and Touring News:
1. PMG's latest album, Habana Dreams, which features Issac on the title track, is due out in a month but advance copies will be on sale at the New York show. Ned Sublette's liner notes alone make it worth acquiring this one the old-fashioned way.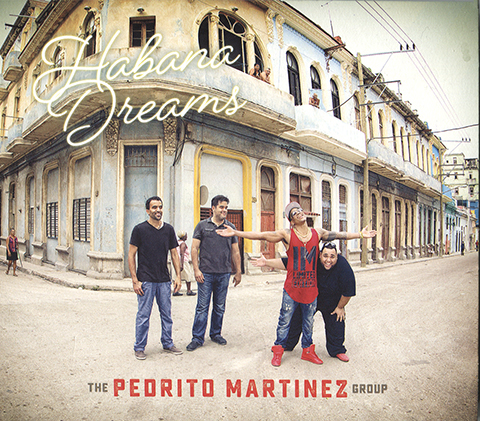 2. Issac's latest album, Made in Havana, is also due in about a month.
3. Issac's Cuban band is in the visa interview stage and likely to begin touring the US later this year.