Archivo
Lo Nuevo
[hide]
Fotos Del Día
[hide]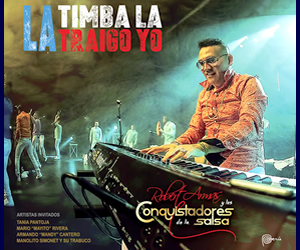 Timbera Mayor
domingo, 01 julio 2018, 11:09 pm
Josone Jazz & Son
Vardero July 12-15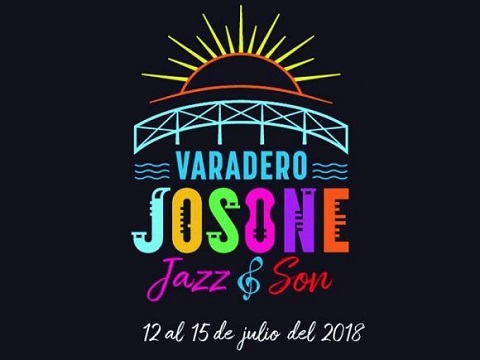 ENGLISH: The festivals continue in Varadero. July 12th marks the start of four days of concerts featuring 20 Cuban and international artists at the Jazz & Son festival at Josone Park in Varadero. The park will also host a fair of Cuban cultural products. Concerts begin each evening at 8:30pm and continue until 3:00am. From 2:00am-4:00am the Hotel Melia Varadero will have an aftershow jam with Yissy García and Bandaancha.
Click here for the full program and to buy tickets.
ESPAÑOL: Los festivales continúan en Varadero. El 12 de julio marca el comienzo de cuatro días de conciertos con 20 artistas cubanos e internacionales en el festival Jazz & Son en el Parque Josone de Varadero. El parque también presentará una feria de productos culturales cubanos. Los conciertos comienzan cada noche a las 8:30 p.m. y continúan hasta las 3:00 a.m. De 2:00 a.m. a 4:00 a.m., el Hotel Melia Varadero tendrá una descarga después de la fiesta con Yissy García y Bandaancha.
Haz clic aquí para ver el programa completo y comprar entradas.

Participanting bands:
Los Muñequitos de Matanzas
Osaín del Monte
Rumbatá
Rumberos de Cuba
Yissy y Banda XX (with Telmary & Vania Borges)
Dayme Arocena
Septeto Santiaguero
Pancho Amat
Nicholas Payton
Álvaro Torres
Ernán López Nussa
Horacio "El Negro"
Gente D'Zona
Issac Delgado
Gilberto Santa Rosa
Alejandro Falcón
Roberto Carlos "Cucurucho" Rodriguez
Michel Herrera
DeCuba
Los Van Van