Archivo
Lo Nuevo
[hide]
Fotos Del Día
[hide]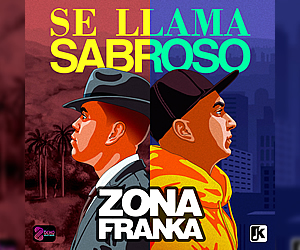 Timbera Mayor
lunes, 28 mayo 2012, 04:38 pm
La Habana del Norte Strikes Again!
Report from Toronto by Lani Milstein
A big thank you to Lani Milstein for keeping us up-to-date on what is happening in Timba Canada! Here is her report on the recent concert with Pupy y Los Que Son Son featuring Mayito & Tania!
May 19th was a fantastic explosion of great timba in Toronto, thanks to cubaintoronto.com, Casineros Unidos and Lula Lounge's Lulaworld Festival, who presented Pupy y los que son son at The Phoenix Concert Theatre. The evening began with rising star DJ Bernal, who spun the latest and greatest timba, and the show kicked off with a dance performance by Afrolatino Dance Company. This was followed by a very special performance for Yemaya, by Melissa Noventa, in honour of the late icon and friend to many in Cuban music, Billy Bryans, who we lost recently to cancer. Billy had been a co-producer of many Cuban concerts in Toronto, and was perhaps Canada's key proponent of Cuban music. He is greatly missed by all!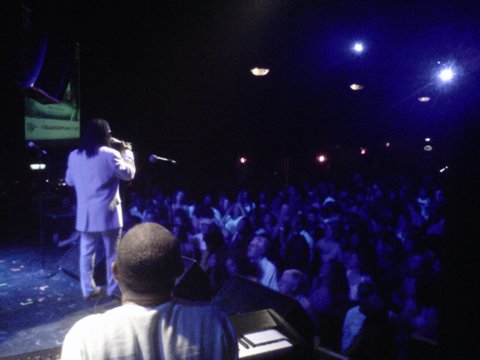 Cesar "Pupy" Pedroso y los que son son blessed the Toronto crowd with an electrifying concert, adding a special twist: invited guests Mayito Rivera and Tania Pantoja. You can imagine how those vocal duels went, right? Electrifying de verdad! Mayito singing with Pupy sounded, well, just like Van Van. Pupy's band was in top form and has such a youthful energy (Bombon is truly an animal.) The crowd was loving every minute and they played for almost 3 hours- right up until around 2:30am, when the soundman pulled the plug. Noise curfew! Oh, Canada…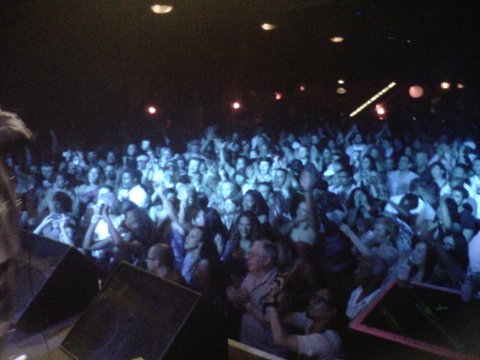 No matter! The fun continues June 15th with Gente de Zona and their 12-piece band feat. El Micha and Yulien Oviedo, at the Opera House in Toronto. Presented by the Cubaneando festival, once again Toronto will prove itself as one of the greatest hotbeds of Cuban music in North America, as timberos, casineros and la farandula que tu conoces come out to break it down, Torontón style.