Archivo
New Stuff
[hide]
Photos of the Day
[hide]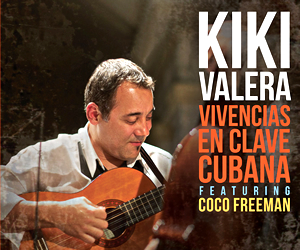 Timbera Mayor
#Latino
Simon Monserrat & Djeli New Release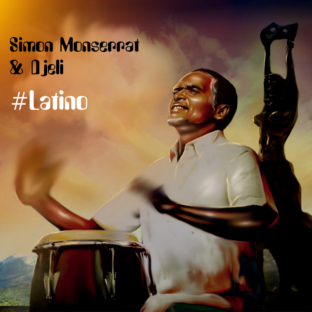 "#Latino" is the fourth album released by Simon Monserrat & Djeli and their second release of 2017, the first being "#Afro", which dropped in July of this year. The title pretty much sums up the album. It is a trip through the Carribean with stops in Puerto Rico, Cuba, Haiti, Venezuela and Colombia.
Some of the songs are served straight up such as "Oye mi songo" - self-explanitory - and "Mofongo" - a tasty son montuno - while "La rumba que traigo yo" and "Sabiduria antigua" are fusions, the former Cuban rumba with flamenco the latter a very modern cumbia-fusion with rap by MC Rico Pabon. "Suena tu tambo" is a classic descarga which features solos by Richard Ortega (piano), Monserrat (percussion) and Mats Hermansson (trombone) that allow the musicians to show their chops. "Latibonito" is an Afro-Haitian track, something new to me. A much slower song with vocals by Roger Chatelain, it has a melancholy quality with beautiful solos on violin and flute and almost feels like a slow cha-cha-chá as it progresses. "El Quitipla" picks up the pace again with a fusion of Afro-Venezuelan music and lead vocals in Portuguese from Brazilian Simone Moreno.
Monserrat performs most of the percussion on the album and also flute on "Sabiduria antigua". He has collaborated on the album with musicians such as Puerto Rican Jerry Medina, Colombian Roger Martinez and Cuban trumpet player Yuliesky Gonzalez. Monserrat is based in Sweden and the album features many well-known names from the Swedish timba scene such as Thomas Eby, Richard Ortega, Oldrich Gonzalez, and Raciel Garces Espinoso. See the track list below for more information on particiating musicians. I also want to mention Erik Steen who plays a mean flamenco guitar and Santiago Jimenez on violin.
I recommend that you check "#Latino" out at Spotify. It is available for purchase at the usual digital retailers and streaming sites such as iTunes and Amazon.
Track list:
1. Oye mi songo ft Jerry Medina, Moncho, Thomas Eby
2. Mofongo ft Yuliesky Gonzalez, Oldrich Gonzalez, Roger Martinez
3. La rumba que traigo yo ft Raciel Garces Espinosa, Angeles Gomez, Erik Steen
4. Sabiduria antigua ft MC Rico Pabón, Marina Johansson
5. Suena mi tambo ft Richard Ortega, Raciel Garces Espinosa, Mats Hermansson
6. Latibonito ft Roger Chatelain, Santiago Jimenez, Martin Pålsson
7. El Quitipla ft Simone Moreno, Dekula Kahanga
8. Oye mi songo ft Jerry Medina, Moncho, Thomas Eby (bonus track)