Archivo
Lo Nuevo
[hide]
Fotos Del Día
[hide]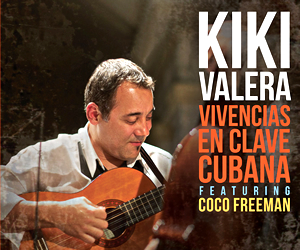 Timbera Mayor
domingo, 30 junio 2019, 03:18 pm
MAYKEL BLANCO Y SU SALSA MAYOR
NATIONAL TOUR STARTS TODAY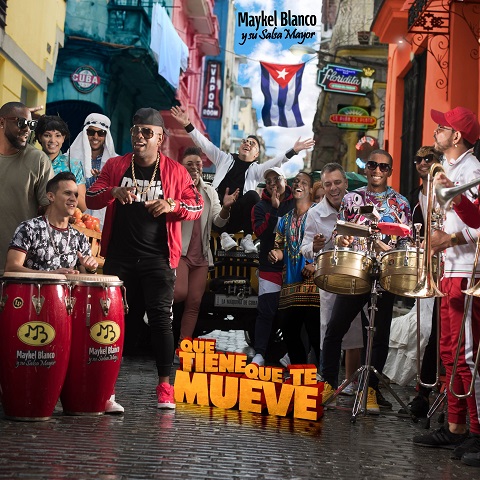 ENGLISH: Maykel Blanco y Su Salsa Mayor begin a national tour today with a concert in Camagüey. The tour will take them to 16 cities from one end of Cuba to the other, inlcuding a concert on La Isla de la Juventud. Click here for the list of concert dates. The band is also promoting their latest album "Que Tiene Que Te Mueve", which passed 1.5 million plays on streaming media at the begining of June. If you somehow missed the release of Salsa Mayor's 6th studio album, you can find it at the usual streaming sites and online retailers.
They also recently released the official video for the brilliant opening track "Ya tú no coronas". And as if that weren't enought, the video for "El Palo", a collboration between FClan and los Mayores, is out at the MB Record YouTube channel. Subscribe to their channel to keep up with the latest Salsa Mayor videos.
ESPAÑOL: Maykel Blanco y Su Salsa Mayor comienzan hoy una gira nacional con un concierto en Camagüey. La gira los llevará a 16 ciudades de un extremo de Cuba al otro, incluyendo un concierto en La Isla de la Juventud. Dale clic aquí para la lista de fechas de conciertos. La banda también está promocionando su último álbum "Que Tiene Que Te Mueve", que pasó a 1,5 millones reproducciones en medios de transmisión a principios de junio. Si de alguna manera perdiste el lanzamiento del sexto álbum de estudio de Salsa Mayor, lo puedes encontrar en los sitios de transmisión habituales y en las minoristas en línea.
También lanzaron recientemente el video oficial de la brillante canción de apertura "Ya tú no coronas". Y como si eso no fuera suficiente, el video de "El Palo", una colaboración entre FClan y los Mayores, está en el canal de MB Record en YouTube. Suscríbete a su canal para mantenerse al día con los últimos videos de Salsa Mayor.
Spotify https://spoti.fi/2OQsviL
Youtube https://youtu.be/S0WZA9av0sY
Apple Music https://apple.co/2WMEXmw
iTunes https://apple.co/2OQVy5A
Deezer http://bit.ly/2G6Mw1G
Ya tú no coronas
El Palo - FClan & Maykel Blanco y Su Salsa Mayor