Archivo
New Stuff
[hide]
Photos of the Day
[hide]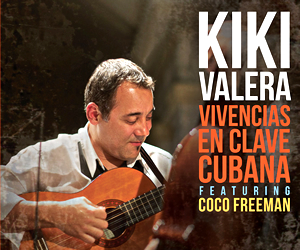 Sin Clave No Hay Na
More About The Afro Yaqui Music Collective & Albertico Lescay
Also: Charanga Habanera at Festival Cubano
The Afro Yaqui Music Collective was founded in 2014 by Gizelxanath Rodríguez (of Yaqui descent) and Ben Barson, a protege of the late saxophonist Fred Ho, who did pioneering work fusing Asian music and Jazz (Their Friday, August 11 concert is a tribute to him). The AYMC, which is based in Pittsburgh, Pennsylvania, fuses various forms of indigenous music (not exclusively Yaqui) with Jazz and Hip Hop, and there is a Cuban connection now with Ben Barson recently performing with NuJazz artist Zule Guerra in Cuba and now collaborating with Albertico Lescay, leader of Formas in Cuba, during his visit to the US. You can see a lot more about this project, which also has a Facebook page, at Ben Barson's website here. It will be interesting to see how this project and Formas exchange ideas.


Albertico Lescay, of Santiago but now in Havana, is the leader of Formas, an important group in the NuJazz movement in Cuba. (Albertico sometimes prefers to use Afro NuJazz because Formas retains more Afrocuban elements than many other groups in this part of the spectrum.) NuJazz in Cuba is a fusion of Cuban music, Jazz and Hip Hop. The strong Cuban foundations and more intricate Jazz patterns in the music distinguish it from what we once called Acid Jazz in the US, but there are parallels in the mixture of genres. Formas has not yet released an album but has gained significant notice in Cuba. Albertico is currently visiting the US, sometimes playing with the AYMC, sometimes presenting the music of Formas using US musicians (including members of the AYMC). Again, the long-term results of this interchange should be interesting.

This weekend, you can see these musicians as follows:
Friday, August 11: Afro Yaqui Music Collective with special guest Albertico Lescay
Ginny's Supper Club, New York, NY
Saturday, August 12: Albertico Lescay presents the music of FORMAS with invited guests opening for Villalobos Brothers, part of a benefit performance for migrant justice
Barnard Vermont
---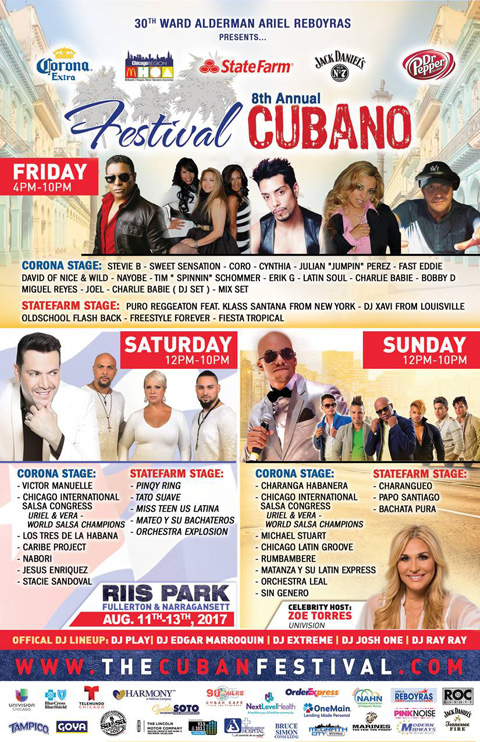 TIMBA ALERT:
Since Charanga Habenera has been performing as both Charanga Habanera and Charanga Light (a slightly different formation and repertoire), we asked the folks at Festival Cubano which version would be performing in Chicago on Sunday, August 13. We were informed that it will be the regular Charanga Habanera.
Festival Cubano runs from Friday, August 11 through Sunday, August 13 with two stages, food, games etc. You can find everything you need to know on the Festival Cubano website here.
When you go, be sure to also check out some of Chicago's fine local Cuban-American talent such as Stacie Sandoval and Matanza y su Latin Express.