Archivo
New Stuff
[hide]
Photos of the Day
[hide]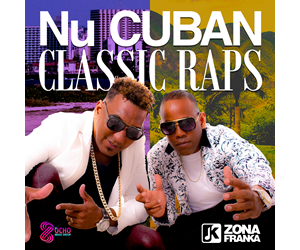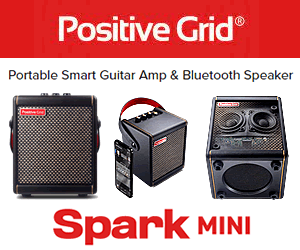 Sin Clave No Hay Na
Radio Waves and New CD Reviews
Ondas de radio y nuevas reseñas de CD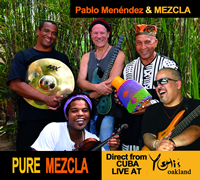 ENGLISH: Pablo Menéndez of Mezcla on PRI
Earlier this year, Steve Paulson of To The Best Of Our Knowledge, a program on Public Radio International, interviewed Pablo Menéndez of Mezcla in Havana, Cuba. This segment, which aired on May 24, is part of a longer program about Cuba and Cuban-American relations. You can listen to that interview here. Mezcla's most recent album, Pure Mezcla, was released in February, and you can read a "meta review" of that album here.
ESPAÑOL: Pablo Menéndez de Mezcla en PRI
A principios de este año, Steve Paulson de To The Best Of Our Knowledge, un programa en Public Radio International, entrevistó a Pablo Menéndez de Mezcla en La Habana, Cuba. Este segmento, que se emitió el 24 de Mayo, es parte de un programa más largo acerca de Cuba y las relaciones cubano-americanos. Puede escuchar esta entrevista en inglés aquí. El álbum más reciente de Mezcla, Pure Mezcla, se lanzó in febrero, y puede leer una "meta-critica" del álbum aquí.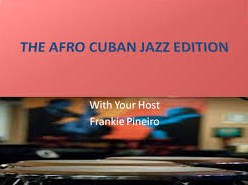 ENGLISH: Special Cuban Jazz and Fusion segments on The Afro Cuban Jazz Edition
Frankie Piñeiro has had one of the best Latin Jazz programs on radio for many years now, The Afro Cuban Jazz Edition, which airs every other Tuesday morning from 10am-noon Eastern Standard TIme on WSLR, (you can stream it on the Internet) and I will have the pleasure of sharing the new music coming out of Cuba with him in the weeks to come in a segment called Bill's Bag. Tuesday, June 16, the program will include an interview with Melvis Santa along with some music from her recent recordings. Then, in future shows (beginning June 30), there will be interviews with Cuban Jazz greats like Ernán López-Nussa, Alejandro Falcón, Yasek Manzano and others along with their most recent recordings which I brought back from Cuba. Frankie's program is "must hear" radio without me (yes, he includes some Timba and some Rumba in his playlists), but now you have two reasons to listen.
ESPAÑOL: Segmentos especiales de Jazz y Fusion cubano en la Afro Cuban Jazz Edition
Frankie Piñeiro ha tenido uno de los mejores programas de Jazz latino en la radio desde hace muchos años, The Afro Cuban Jazz Edition, que se emite cada dos martes por la mañana de 10 am-mediodía hora estándar del Este en WSLR, (se puede escuchar en Internet) y tendré el placer de compartir la nueva música que sale de Cuba con él en las próximas semanas en un segmento llamado Bill's Bag. El 16 de junio, el programa incluirá una entrevista con Melvis Santa, junto con un poco de música de sus recientes grabaciones. Luego, en los programas futuros (a partir de 30 de junio), habrá entrevistas con grandes del jazz cubanos como Ernán López-Nussa, Alejandro Falcón, Yasek Manzano y otros, junto con sus grabaciones más recientes que he traído de Cuba. El programa de Frankie es "hay que escuchar" radio sin mí (sí, él incluye algunos Timba y algunos Rumba en sus listas también), pero ahora usted tiene dos razones para escuchar.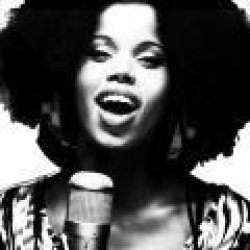 SPEAKING OF MELVIS SANTA..... she'll be at Zinc Bar in NYC on Thursday, June 18 at 9pm and 10:30pm. Details HERE. She'll be leading a quartet. I heard her in a small group setting in May in Chicago - this is worth checking out.




NEW CD REVIEWS / NUEVAS RESEÑAS DE CD
See our Reviews section for several new CD reviews of recent Cuban recordings
Vea nuestra sección Reseñas para muchas nuevas reseñas de recientes grabaciónes cubanas.