Archivo
Lo Nuevo
[hide]
Fotos Del Día
[hide]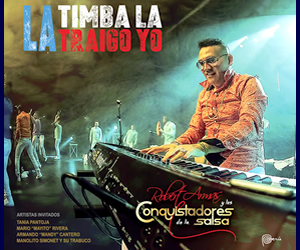 La Última
jueves, 24 mayo 2012, 09:27 pm
Second Alain Book Released! - Beyond Salsa Bass Vol.7
Alain Live at Zinc Bar NOW ( New York City )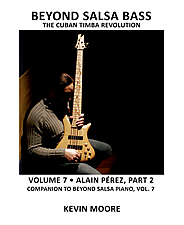 Volume 7 of Beyond Salsa Bass is out in both hard-copy and eBook, with accompanying audio and video. Volume 7 is the second installment of a 4-volume study of the style of Alain Pérez, one of the most talented bassists, composers and arrangers of modern Cuban music. The bass series follows the piano series exactly, covering the same songs, now from the perspective of the bassist. Both the notes and the percussive sounds that he uses to create his funky style. This volume features a 19 page bass transcription of "Por qué paró" (as made famous by Issac Delgado). There are corresponding audio and video products for each volume.

Volume 7 covers two of Delgado's greatest live timba arrangements: "Por qué paró" and "Luz viajera". The piano and bass parts are drawn from extended live performances at the legendary Palacio de la Salsa nightclub in the Hotel Riviera on the Malecón. This is the seventh book in a instructional series set to become the new standard for contemporary Latin bass styles. 154 pages (154 páginas) with 25 audio tracks (25 pistas).
Alain is playing tonight Thursday - 3 shows ($15 for the whole night) at Zinc Bar in NY.