Archivo
New Stuff
[hide]
Photos of the Day
[hide]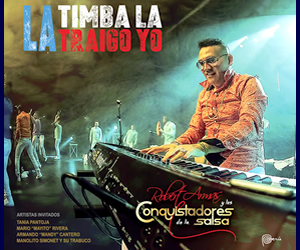 La Última
Tom Ehrlich's Pedrito & Santos Photos
Last weekend at the incredible Yerba Buena free concert series, the John Santos Sextet opened for, and then sat in with, the Pedrito Martínez Group. Yerba Buena is trying to increase their Facebook friend list to help in their latest grant project - please follow the link and support this great free concert series.

***click here for full gallery***

Pedrito's group has a completely new and absolutely brilliant approach to timba! It's like a timba conjunto - congas, bongó, piano, bass, and for gigs like this one, they add Román Díaz playing 3 batás, and two horns. The need for a kick drum is covered by the thumps of the electric bass and a large, miked cajón that Pedrito sits on as he plays congas.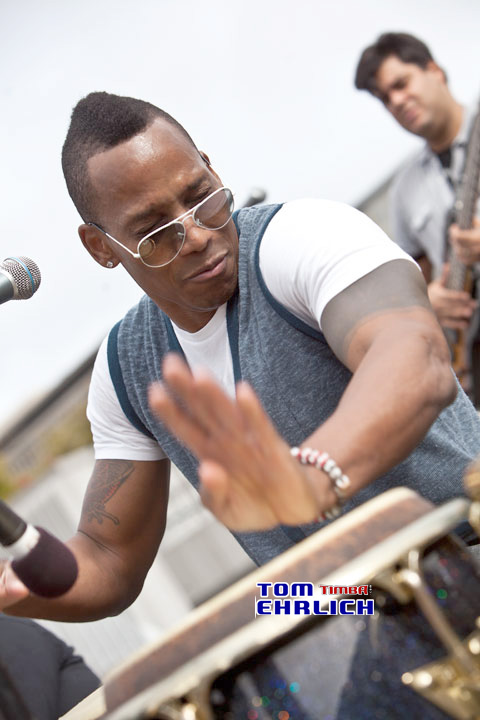 Like Arsenio's or Chappottín's conjuntos, the only metal percussion is the bongosero's bell, so the overall volume level is much lower, allowing the nuances of the exquisite vocal harmonies and hand percussion to come through much more clearly, but without sacrificing any of the intensity. The music and arrangements are pure, creative, original timba - ALL timba - no smorgasbord of danzón, reguetón and chachachá filler tracks - every single song has gear changes, melodic cuerpos, great coros and mambos, funky, song-specific piano tumbaos, world-class lead vocals by Pedrito and Ariacne, and the best 3- and 4-part coros I've heard from any timba band.

Pedrito says they're going into the studio in October. Go see this band at Guantanamera if you're in New York and ask your local clubs to book them - this is the most excited I've been about a new timba band since HdP. [Kevin Moore]