Archivo
New Stuff
[hide]
Photos of the Day
[hide]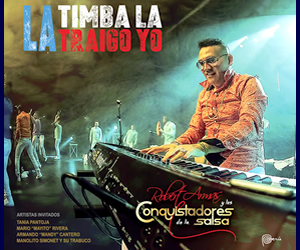 Timbera Mayor
LOS VAN VAN IN MONTREAL
AND CUBA SALSA FEST IN LIMA

Los Van Van in Montreal
ENGLISH:
Los Van Van will perform a single concert in Canada tonight at Rialto in Montreal. Don't miss them if you are in Quebec. The megaconcert that was planned for September 30th with Orquesta Revé at Ciudad Deportivo has been postponed until December 1st - weather conditions permitting.
ESPANOL:
Los Van Van realizarán un solo concierto en Canadá esta noche en Rialto en Montreal. No te lo pierdas si estás en Quebec. El megaconcierto que se programó para el 30 de septiembre con Orquesta Revé en Ciudad Deportivo se ha pospuesto hasta el 1 de diciembre, si las condiciones meteorológicas lo permiten.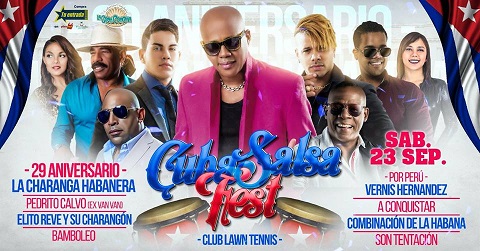 Cuba Salsa Fest @Lawn Tennis Tonight
ENGLISH:
Tonight there is a major concert at Clun Lawn Tennis in Lima celebrating the 29th anniversary of La Charanga Habanera, also featuring Elito Revé y su Charangón, Bamboleo and Pedrito Calvo.
ESPAÑOL:
Esta noche hay un concierto importante en el Club Lawn Tennis en Lima celebrando el 29 aniversario de La Charanga Habanera, también con Elito Revé y su Charangón, Bamboleo y Pedrito Calvo.