Archivo
New Stuff
[hide]
Photos of the Day
[hide]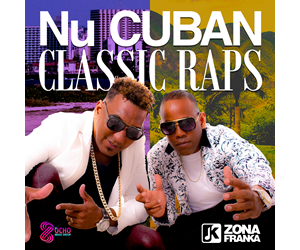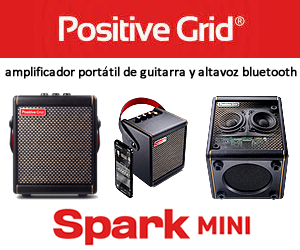 Timbera Mayor
VOCES DE HOY
The Complete 2-Album Set Is Out Now!
ENGLISH: It has been more than a year since Emilio Frías "El Niño" of El Niño y La Verdad, started the ambitious Voces de Hoy project. Emilio wanted to showcase the talent of the younger generation of Cuban popular dance music, so he invited 20 of the hottest young singers to interpret 20 songs. Each song has a different arranger, and in this case Emilio chose a lineup that includes legends from the height of timba such as Joaquín Betancourt, Juan Manuel Ceruto, Germán Velazco, Manolito Simonet and Lazarito Valdés as well as the young guns including Cucurucho, Pachy Jr., Cuchillo, Nachito Jr., Bombón, Maykel Blanco and Dayron Ortega. See below for the full list of singers and arrangers.
The Voces de Hoy project used an interesting and, in my opinion, brilliant marketing strategy. Each Friday a new song was released at digital streaming sites and retailers. Why was this a great idea you ask? Let me digress. Back in "the day" before digital music was easily accessible, especially for Cuban music, I might be able to get a hold of three or four new CDs a year, and I would spend weeks listening over and over, learning each album inside out. Nowadays there is so much on offer for our immediate consumption that we are flooded with new songs and barely have time to keep up. Imagine now, had they waited until all the songs were ready and released a two-album set all at once. People would likely focus on a few of the songs rather than take the time to give each song their full attention. By releasing one song a week, we got to enjoy and obsess over each new track and then could look forward to the next.
If you haven't already added the Voces de Hoy albums to your streaming playlists, you can click the link below for the "buy link" for each song. The albums are also on sale at digitial music retailers.
ESPAÑOL: Ha pasado más de un año desde que Emilio Frías "El Niño" de El Niño y La Verdad, inició el ambicioso proyecto Voces de Hoy . Emilio quería mostrar el talento de la generación joven de música popular bailable cubana, por lo que invitó a 20 de los más representativos cantantes jóvenes a interpretar 20 canciones. Cada canción tiene un arreglista diferente, y en este caso Emilio eligió una alineación que incluye leyendas de la altura de la timba como Joaquín Betancourt, Juan Manuel Ceruto, Germán Velazco, Manolito Simonet y Lazarito Valdés, así como las joven poderes como Cucurucho, Pachy Jr., Cuchillo, Nachito Jr., Bombón, Maykel Blanco y Dayron Ortega. Ve a continuación la lista completa de cantantes y arreglistas.
El proyecto Voces de Hoy utilizó una estrategia de marketing interesante y, en mi opinión, brillante. Cada viernes se lanzó una nueva canción en sitios de transmisión digital y minoristas. ¿Por qué fue una gran idea me preguntas? Déjame divagar. Antes de que la música digital fuera fácilmente accesible, especialmente para la música cubana, podría conseguir tres o cuatro CD nuevos al año, y pasaría semanas escuchando una y otra vez, aprendiendo cada álbum al revés. Hoy en día hay tanto en oferta para nuestro consumo inmediato que estamos inundados de nuevas canciones y apenas tenemos tiempo para seguir el ritmo. Imagínete ahora, si hubieran esperado hasta que todas las canciones estuvieran listas y lanzaran en conjunto de dos álbumes de una vez. Es probable que la gente se concentre en algunas de las canciones en lugar de tomarse el tiempo para prestar toda su atención a cada canción. Al lanzar una canción a la semana, pudimos disfrutar y obsesionarnos con cada nueva canción y luego podríamos esperar la próxima.
Si aún no has agregado los álbumes de Voces de Hoy a sus listas de reproducción, puede hacer clic en el enlace a continuación para el "enlace de compra" para cada canción. Los álbumes también están a la venta en tiendas de música digital.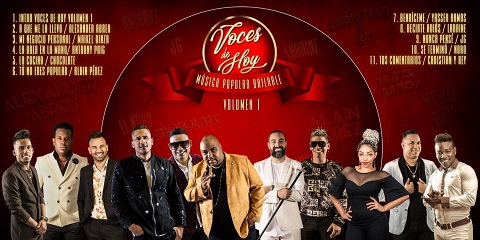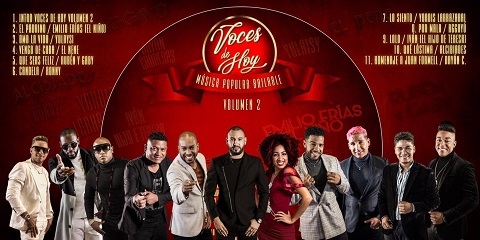 Volume 2:

Track
Lead vocals
Lyrics
Arrangement
Intro
El Padrino
Emilio Frías "El Niño"
Emilio Frías
Wilfredo Naranjo
"Pachy Jr."
Ama A La Vida
Yulaysi Miranda
Emilio Frías
Efrain Chivas "Pacho"
Vengo De Cuba
Alexei Sánchez "El Nene"
Emilio Frías
Manolito Simonet
Que Seas Feliz
Rubén & Gaby Rodríguez
Emilio Frías
Dhayane Rivera Lazaga
Candela
Ronny López
Emilio Frías
Boris Luna
Lo Siento
Yordis Larrazabal
Emilio Frías
Emilio Vega
Por Mala
Altides Landa "Aggayú"
Emilio Frías
Osmany Collado
Lolo
Iván "El Hijo de Teresa"
Emilio Frías
Aisar Hernandez
Qué Lástima
Alcibiades Durruthy
Emilio Frías
Arian Chacón
Maykel Garcia "Cuchilla"
Homenaje A Juan Formell
Dayán Carrera
Emilio Frías
Rubén Bulnes
Joaquin Betancourt