Archivo
New Stuff
[hide]
Photos of the Day
[hide]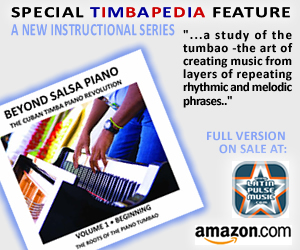 Pa' Ponerte en Talla
Music from Cuba & P.R. carry prominent role in new feature film
The House That Jack Built
Billboard Film & TV Music Conference Oct. 29-30 @ W Hotel Holllywood
After its much anticipated premier at the 2013 Los Angeles film Festival this past July, The House That Jack Built is a new motion picture coming your way after a nearly 20-year long journey. This was the last script written by Joseph Vasquez, whose 1991 film HANGIN' WITH THE HOMEBOYS was a rare Latino themed hit in the early days of the American Indie movement. With the blessings of Joe's mother, producers Mike Lieber and Sam Kitt (Love And Basketball) kept alive the idea of turning the script into a film, which was then filmed on location in New York by director Henry Barrial.
Quick summary: With the hope of re-creating his gauzy vision of good times gone by, Jack is pot dealer who buys a Bronx building into which he moves his extended family. When his relatives fail to meet his nostalgic expectations, Jack tries to force them to conform. Instead, he learns a sad lesson about the strength and limitations of family bonds.
Music for the film includes Celosa, a Cuban son by 2013 Grammy nominee Raúl Lara, an old-school, Trio-Los-Panchos love song La Golondrina del Amor by boricua Willie "El Zentinela" Delgado, the Afro-Cuban grooves of Vissión Latina with Que Sabor Tiene Odalys, a lively plena from Plena LIbre with Que Rico Tumbao, the dark urban vibe of Hay Que Frontear courtesy of LG el Xtrasensorial and the ending scene cue from another boricua Tropmontune with Que Pasará.

A red-carpet film screening of The House That Jack Built is scheduled for New York early October (stay tuned for the exact date). It will be the first film in a series called PROYECTO NEXT, sponsored by HBO.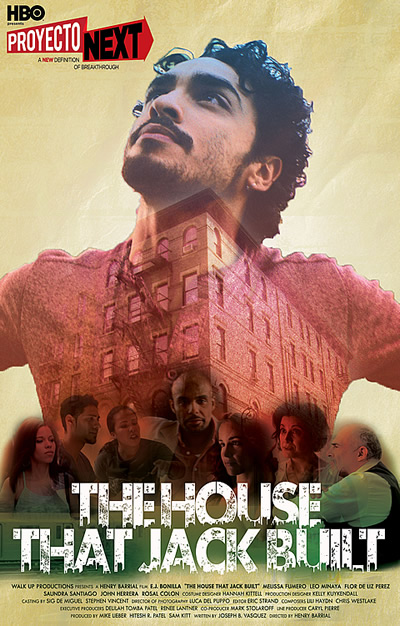 Speaking of music in film, the Billboard Film & TV Music Conference is scheduled for October 29 & 30 at the W Hotel in Hollywood. Highlights include talks on the expanding role of music publishers -- the key players behind the scenes securing uses of songs for film and TV projects -- and a keynote address by Alexandra Patsavas, whose credits include "Scandal", "Mad Men", "Hart of Dixie", "Gossip Girl", "The O.C.", the "Twilight Saga", "Perks of Being a Wallflower", and the upcoming film "The Hunger Games: Catching Fire". Use the code LPM13 to register here.

continue reading Pa' Ponerte en Talla