Archivo
New Stuff
[hide]
Photos of the Day
[hide]
Pa' Ponerte en Talla
jueves, 20 junio 2013, 02:37 pm
Calixto's Way Quintet - New Latin Jazz
CWQ tour page is now active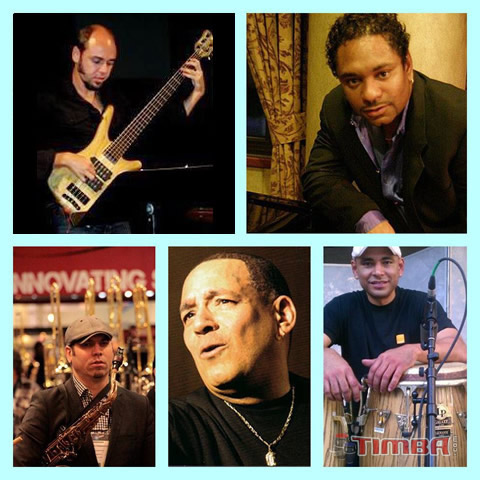 Click here (oprima aquí) to visit the new Calixto's Way Quintet Tour Page
NEW DIMENSIONS in LATIN JAZZ
presents U.S. DEBUT of CUBAN DRUMMER
CALIXTO OVIEDO: CALIXTO 'S WAY
at JAZZ STANDARD NYC / TUESDAY JULY 9th 2013

The Jazz Standard series "New Dimensions in Latin Jazz" presents the first installment of a Cuban drum festival with the US/NYC debut of the legendary Cuban master drummer Calixto Oviedo and his all-Cuban jazz quintet, Calixto's Way.

"One of the most important representitives of Latin jazz in the world of drumming, creator of a new Cuban sound... Calixto Oviedo is the Elvin Jones of Cuba."
- All About Jazz, Italia

Calixto Oviedo is a living encyclopedia of Cuban drumming and percussion, from the profound roots of African-influenced folklore to the hottest dance music and the cutting edge of jazz. One of the creators of the dynamic timba rhythm when he was the drummer for the iconic Havana group NG la Banda, Oviedo's innovative and brilliant percussive techniques have made him the in-demand drummer for The Afro Cuban All Stars, Buena Vista Social Club, and Arturo Sandoval. His current project, an all-Cuban jazz quintet, is named for his critically-acclaimed album, " Calixto's Way".
Calixto's Way Quintet
----------------------------------
Piano: Gustavo Ramírez -- Bass: Nestor Del Prado
Tenor Saxophone: Carlos Averhoff Jr -- Congas and Percussion: Mauricio Herrera
Drums: Calixto Oviedo

continue reading Pa' Ponerte en Talla