Pa' Ponerte en Talla
jueves, 27 septiembre 2012, 01:45 pm
Tirso Duarte Invites You to Union City, New Jersey
Highly Anticipated Timba Concert with Havana D' Primera
November 10, 2012 at the Park Theater
Don't believe the naysayers. There is no raining on THIS parade. The visas are in place and We Want TIMBA! Now that we are waiting for official confirmation that Los Van Van is cancelled at the Lehman Center we are anxiously expecting Havana D' Primera and Tirso. To ease our concerns here's a new video salute by Tirso inviting us to the special concert with Alexander Abreu y Havana D' Primera.
Para boletos oprima aquí = http://goo.gl/qxfNp = Click here for tickets
Alexander Abreu & Havana D' Primera en Concierto, Invitado Tirso Duarte
Tirso Duarte , ex-vocalista de Charanga Habanera y Cesar "Pupy" Pedroso
Saturday / Sabado, Nov. 10, 2012 / 8PM
Park Theatre - 560 32th Street - Union City, NJ 07087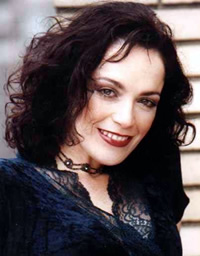 If you live in New York and you want to purchase a hard copy ticket, please email Victoria-Hadar at h_h_v [at] yahoo [dot] com

Victoria-Hadar is unique to the New York and New Jersey latin dance scene. She has specialized in Latin dancing for over 18 years and has learned to dance with top teachers in Europe and Cuba – including with the Cuban national dance company Ban Rra Rra. She currently teaches cuban dance classes in both NY and NJ.

Tirso Duarte el que se escucha en todas partes.
Vaya Tirso y Alexander los esperamos con mucha ansiedad !!
continue reading Pa' Ponerte en Talla