Archivo
Lo Nuevo
[hide]
Fotos Del Día
[hide]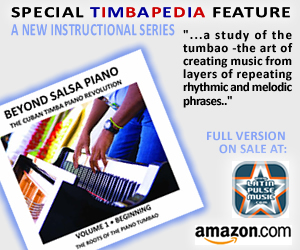 Pa' Ponerte en Talla
Latin Grammys: Cubans dominate Traditional Tropical & Latin Jazz
LVV Director JUAN FORMELL to receive Lifetime Achievement Awardl
The 2013 Latin Grammy nominees have been announced! Four (4) out of the five (5) nominees for the Best Traditional Tropical Album category are Cuban music artists (Sentimentales by Lucy Fabery and Humberto Ramírez is a release from Puerto Rico). Here they are:
Un Siglo De Pasión
Arturo Sandoval
Label: E35
La Canción Cubana
Ernán Lopez-Nussa y Rolando Luna
Label: Producciones Colibri/Cinquillo
(read our review)
La Habana Tiene Su Son
Septeto Nacional Ignacio Piñeiro
Label: Bis Music
(read our review)
Vamos Pa' La Fiesta
Septeto Santiaguero
Label: Picap, S.L.
(read our review)
In the LATIN JAZZ category, the both Valdés father and son recieved nominations. I would put my money on Border Free as our executive summary says it all. Read our review here. La resenà del disco de Chucho Valdés padre aquí.
Another highight is a Lifetime Achievement Award for the leader of Los Van Van... Juan Formell. read below...
From LARAS - "Oscar D'León, Juan Formell, Roberto Menescal, Totó La Momposina, Palito Ortega, Eddie Palmieri, and Miguel Ríos will be honored with The Latin Recording Academy®'s Lifetime Achievement Award, and Mario Kreutzberger aka "Don Francisco" and Pedro Ramírez Velázquez are the recipients of the prestigious Trustees Award. These honorees will be acknowledged at a special invitation-only ceremony on Wednesday, Nov. 20, at the Four Seasons Hotel Las Vegas as part of the weeklong 14th Annual Latin GRAMMY Awards® celebration."
FELICIDADES JUAN!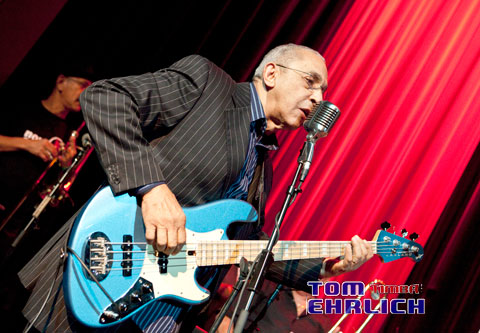 continue reading Pa' Ponerte en Talla