Pa' Ponerte en Talla
viernes, 14 enero 2011, 12:50 pm
Exclusive! New debut solo album by Iris Sandra
New reporter from Chile + L.A. Los Van Van report
Exclusive to Latinpulsemusic.com, Iris Sandra's long anticipated solo debut album -Dos Palabras (Two Words)- features her stellar voice on six original tracks and recorded by some of the top musical talent in Los Angeles. The album showcases her wide ranging abilities as a singer and composer, surprising many with her soulful interpretation of music styles not commonly recorded in Spanish. A highly anticipated solo debut album. Download includes full liner notes and credits, as well as complete karaoke versions.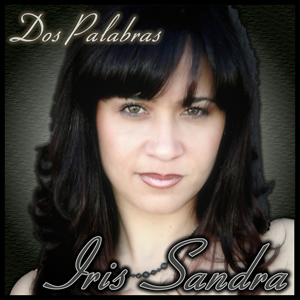 An accomplished singer and composer, Iris Sandra was a member of the award winning Havana based music group Arte Mixto (see video below), a project she joined after classical training at the National School of the Arts in Cuba. After relocating to the US, she recorded on (the late) Israel "Cachao" Lopez and Andy Garcia's CD releases "Cuba Linda" and "Ahora Si", the latter of which won 2 Grammy Awards. Her film credits include vocals on the soundtrack for "Original Sin" (starring Antonio Banderas and Angelina Jolie), and the motion picture "The Lost City". In 2007 Irisandra appeared on the T.V. show 'Cane' performing the song "Veinte Años". She is presently active with the internationally touring Cineson Allstars -led by Andy Garcia- and Rumbankete, Los Angeles' premier Cuban dance music orchestra.
---
Timba al Sur del Mundo - A todos los leyentes les quiero introducir a Erick Ceballos, ingeniero de acústica y sonido y nuevo reportero de Timba.com. Su reporte "Timba al Sur del Mundo" nos brinda noticias de la música cubana desde Santiago de Chile. Aquí un as fotos de Erick con Yeni de los Van Van y los tromboneros de la Orquesta TimbaLatina. Vaya Erick!
---
Los Van Van en el Conga Room - Emocionado y conmovido con la visita de la estelar orquesta, nuestro amigo corpulento David "Mango" González nos reporta desde Los Angeles sobre el concierto de Los Van Van hace unas semanas.....

Tuesday night's Van Van concert was amazing! It had been almost eight years since I attended a Van Van Concert. Way too long. The band opened the show with "Arrasando" which in my opinion was one of the best tunes of the evening! The vibe was amazing inside the Conga Room as Van Van performed to a SOLD OUT crowd. (Although, I still feel strongly that the Van Van long awaited Los Angeles concert should of been at a much larger venue such as the Greek Theatre or the Hollywood Bowl). The people inside were of all ages and ethnicity's. I would also applaud the Conga Room for the exceptional sound that they provided. This is a major factor in the shows success. The sound quality can either hinder or enhance the overall experience of any concert goer.
Van Van performed many of their hits which included "Soy Todo", "Voy a publicar tu foto", "Después de todo" and "Me Mantengo." Although my favorite tune of the night was "El toque del año" sung by "El Lele". Some of the band members looked a bit worn and tired, especially Robertón. He is definitely out of shape and just seemed out of it. The band closed the show with an encore performance of "Cabeza mala" which I personally don't really care for. I hear they have been closing with this same tune throughout their tour. This seems a bit disappointing and way too choreographed and rehearsed. Not much improvising which I think the fans would expect and appreciate from Van Van. Everyone in the audience at the end of their last song just before the "Cabeza mala" encore was requesting "Que Cosas tiene la vida" AKA: "Fuera de liga, but Robertón said no that they would play it on Wednesday night which I learned that they didn't. That is too bad. Nonethless, the event was great! Awesome performance although I definitely missed one of the most dynamic and beloved Van Van members -Pedrito Calvo.
continue reading Pa' Ponerte en Talla