Archivo
New Stuff
[hide]
Photos of the Day
[hide]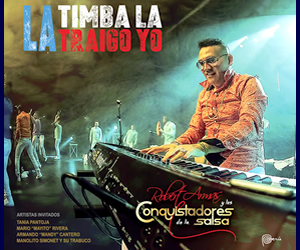 Timbera Mayor
martes, 07 mayo 2019, 11:55 am
A DREAM COME TRUE
HAVANA D'PRIMERA WILL RECORD 90s CLASSICS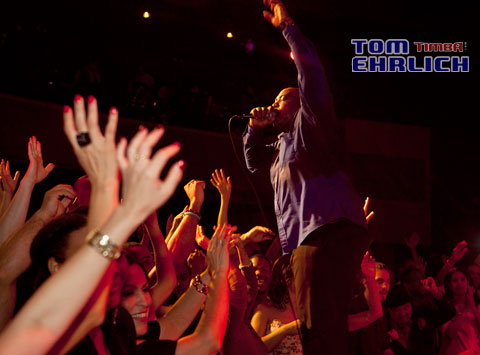 ENGLISH: In 2009 Alexander Abreu & Havana D'Primera exploded on the scene with their debut album "Haciendo Historia". The first track of that first album is "Resumen de los 90", which declared to the world the band's love and respect for the classic timba hits from a time when Manolín filled stadiums with 90000 screaming fans. Today at Facebook Alexander announced that a dream of his is coming true: in September Havana D'Primera will begin recording a CD of classic 90s Timba hits!
We are talking hits by Los Van Van, Adalberto Álvarez y Su Son, La Charanga Habanera, Issac Delgado, Manolín El Médico de la Salsa, and Paulo FG among others! Those of us who have danced to these tunes in the past will be able to enjoy them again reinterpreted with the sound of Havana D'Primera. And I can think of no better way to introduce new generations of timberos and salseros to the greats of the 90s than this loving tribute by Alexander and Havana D'Primera.
Alexander said that the album will contain around 15 tracks and will include some guest artists. He is producing the CD himself and arrangements will be by Alexander and Tony Rodriguez. The album will be released with Pafata Production and Unicornio Abdala and should be in the market in January 2020.
In the meantime Havana D'Primera is now on tour in Colombia and their European Tour 2019 begins on May 17th in Rome, Italy.
ESPAÑOL: En 2009, Alexander Abreu y Havana D'Primera explotaron en la escena con su álbum debut "Haciendo Historia". La primera canción de ese primer álbum es "Resumen de los 90", que declaró al mundo el amor y el respeto de la banda por los clásicos éxitos de la timba de una época en que Manolín llenó los estadios con 90000 fanáticos gritando. Hoy, en Facebook, Alexander anunció que su sueño se está haciendo realidad: ¡en septiembre Havana D'Primera comenzará a grabar un CD de los éxitos clásicos de Timba de los 90!
¡Estamos hablando de éxitos de Los Van Van, Adalberto Álvarez y Su Son, La Charanga Habanera, Issac Delgado, Manolín El Médico de la Salsa y Paulo FG entre otros! Aquellos de nosotros que hayamos bailado estas melodías en el pasado podremos disfrutarlas nuevamente reinterpretadas con el sonido de Havana D'Primera. Y no puedo pensar en una forma mejor de presentar a las nuevas generaciones de timberos y salseros a los grandes de los años 90 que este cariñoso homenaje de Alexander y Havana D'Primera.
Alexander dijo que el álbum contendrá alrededor de 15 canciones e incluirá algunos artistas invitados. Alexander está produciendo el CD y los arreglos serán de Alexander y Tony Rodriguez. El álbum se lanzará con Pafata Production y Unicornio Abdala y debería estar en el mercado en enero de 2020.
Mientras tanto, Havana D'Primera está de gira en Colombia y su gira europea 2019 comienza el 17 de mayo en Roma, Italia.
Havana D'Primera in Colombia "Tres Días"
continue reading Timbera Mayor