Archivo
New Stuff
[hide]
Photos of the Day
[hide]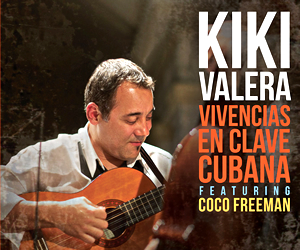 Timbera Mayor
INTERVIEW WITH ALEJANDRO VALERA
VANVANEO Y MÀS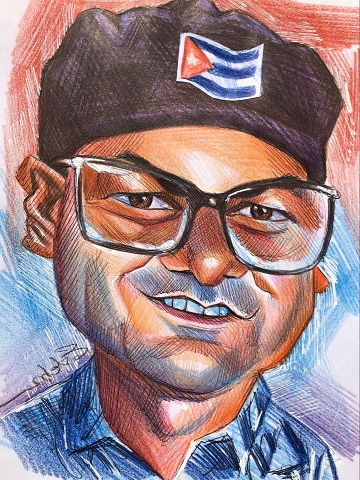 ENGLISH: In these times, videos are very important for orchestras as a vehicle to deliver music to the public (especially when reaching fans in other countries), for the marketing of a single even helping to define the image of the band itself, and today YouTube can be a source of income for artists with the monetization of the channels. With all of this in mind, the choice of video director is no small matter for a bandleader.
We contacted Alejandro Valera, directer of the new Los Van Van video "Vanvaneo" and director of two very recent collaborations with Emilio Frías and Pachy Jr. including the documentary "De Vuelta al Barrio" and the new video "Homenaje a Juan Formell" for the Voces de Hoy project. You have also seen his work with videos by Havana D'Primera, Adalberto Álvarez y Su Son, Manolito y Su Trabuco and Yumurí, to name a few. Click here to read the interview in English, which includes some of these videos at the end.
ESPAÑOL: En estos tiempos los video clips son importantísimo para orquestas tanto como un vehículo para entregar música al público (especialmente a llegar a fanes en otros países), para el marketing de un sencillo y incluso ayudando a definir la imagen de la mismísima banda, y hoy YouTube puede ser un fuente de ingresos para los artistas con la monetización del los canales. Con todo esto en mente, eligir el director de un video clip no es poca cosa para un líder de orquesta.
Contactamos a Alejandro Valera, director del nuevo video "Vanvaneo" de Los Van Van y director de dos colaboraciones muy recientes con Emilio Frías y Pachy Jr. incluyendo el documental "De Vuelta al Barrio" y el nuevo video "Homenaje a Juan Formell" para el proyecto Voces de Hoy. También has visto su trabajo en videos de Havana D'Primera, Adalberto Álvarez y Su Son, Manolito y Su Trabuco y Yumurí, por nombrar algunos. Haz clic aquí para leer la entrevista en español, que incluye algunos de estos videos al final.
continue reading Timbera Mayor