Indice - Table of contents
New Stuff
[hide]
Photos of the Day
[hide]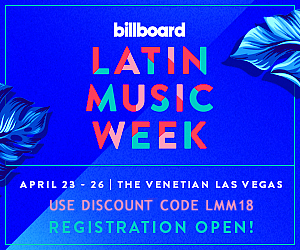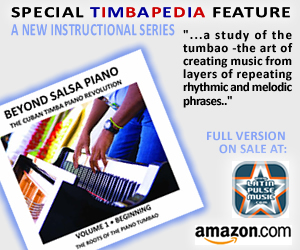 SpanishEnglishDiscography - 1991-En la calle otra vez
1991 - NG En La Calle Otra Vez (and other mysteries) -- It's confusing enough that there are two different albums called "En la Calle", one made in Cuba by EGREM and one in the U.S. by QBADisc, but there's also "En la Calle Otra Vez", NG's fourth EGREM LP. After 8 years of searching we finally found our "deep throat" in the person of Alberto Salzar of EGREM, who was kind enough to send the track list and Areíto numbers. We're still missing a photo however.
Areíto LD-4746: Aunque soy como soy, Que venga la fiera, Llegará a ti, Rap de la muerta, Se la aplicaron todas, Yo soy un hombre.
As we put this guide together we discovered quite a few lost treasures and the most incredible turned out to be "El Rap de la Muerta". We first heard about this song from Havana soundman Jesús Piña who told us that he was the world's biggest NG fan and that "Rap de la Muerta" was his favorite NG song. When we finally tracked it down, we knew why. The version we found was on a killer, out of print Japanese compilation called 'Nueva Generación". We also found a scorching live bootleg tape and a 14th generation video of a great live performance on Cuban television. This little known song is one of NG's all-time best. It's one of the first examples of the now common Timba arranging technique of beginning a song with a preview of the coro section - "Ella está como va, ella está como va, si la quieres ligar, mantente en tu posición". After hearing those 20 seconds we knew we had a great tune on our hands. A short funky horn interlude ends with some exceptionally cool harmonies, leading to the cuerpo, which in this case is short series of raps. On the studio version the singers trade off and but in concert they did all the raps in unison. The rapping itself is good, but not quite up to the level of "Se La Aplicaron Todas" (at one point it sounds a bit like Dr. Evil's rapping in "The Spy Who Shagged Me"). Each rap section is separated by a short funky horn interlude and one of the most inspired parts of the arrangement is the way that same interlude is used to set up the first coro. After hearing it a few times, each horn section reminds you that the coro is coming and by the time it finally hits at 1:43 you find yourself drooling like one of Pavlov's dogs. Tony Calá's guías on this track are among the best we've heard. The first is at 1:52. "Esa niña está como va, pero qué linda como el sol, dando movimiento en la cintura con muchísimo sabor". To get a full jolt of Timba-induced euphoria, just listen to this section a few times…it's impossible to describe in words the way the third phrase turns itself inside out as it rides over the waves of upbeats. In concert, NG had a special dance to go with the first mambo at 2:12, with rapid foot movements corresponding to the "metales de terror" run and ending with martial arts kicks to catch the last two punches. There are two more great coros during which Calá's guías gradually become more and more folkloric and then return to the original feel. The song ends way too soon with two final magnificent guías which run together into a single long phrase - "Oye, aprovecha, que está tocando NG La Banda…dice…vamos a la guerra Simaní, vamos a la guerra Simaní". For those who wistfully yearn to return to the glory years of NG La Banda, this lost song is the Holy Grail.
Another great song that never made it onto a widely circulated album is "Yo Soy un Hombre". It's one of the first songs sung by the third great NG lead singer, Mariano Pérez Mena. The arrangement is the essence of precision. There's no filler - every sound has a purpose and every phrase is forceful and effective. It starts with just piano and güiro holding down the time for a series of carefully-placed interjections from the synth, from Mena, and from the band as a whole playing in tight unison. The interplay between these unison lines and lead vocal in the cuerpo creates the same type of excitement as Issac's "La Sandunguíta" nearly a decade later. At 1:16 the same horn figure that introduced the cuerpo gets extended by five notes to introduce one of NG's catchiest montunos. The first coro seems straightforward enough, a one-bar guía followed by "cuida'o, yo soy un hombre", and more repetitions of that pattern would be all any traditional salsa arranger would ever think of doing, but instead we get an example of the special care that Timba artists put into each coro section. The first coro lasts 4 beats and is followed by 4 beats of the lead vocal, but the 2nd and 3rd coros are simply "cuida'o", which leaves Mena two holes of only 2 beats for each of his next two guías. The 4th coro is 4 beats again, and then this pattern of "long, short, short" repeats. This technique of creating asymmetrical coro and guía sections, which was taken to its highest level by Manolín in 1997 on "De Buena Fe", is one of the important ways that Timba broke apart the formulaic patterns of traditional Salsa to unleash the flood of musical creativity that occurred in the mid to late 90's. The first mambo is laced with dark blues notes and leads back into the same coro pattern and then another mambo. At 3:30, after a breakdown, the second coro enters two beats late to smoothly change the clave to 2:3. There are two more breakdowns, each followed by a new and interesting coro. Unless you have the EGREM LP, or stumble onto the rare Japanese "Nueva Generación", this great track can only be found on the Artex compilation "Llegó Ene Gé", which also contains another of Mena's early hits, "Que Venga la Fiera". Listen to the long bloque after the piano breakdown at 1:17. The rhythm section then plays normal time for the coro, but Piloto adds an improvised bloque of his own behind Mena's first guía. This is another great example of the exciting Timba technique of playing fills after a section has begun.
"Se La Aplicaron Todas" is another gem we found on the same Japanese compilation as "Rap de la Muerta", and it also features a cuerpo which consists of the singers trading raps. The rapping is more than a novelty. The rhythmic phrasing is borrowed from American rappers, but sounds very natural and funky in Cuban Spanish, especially the segment from Mena, who gets off a great little interjection at 1:43. The mambo which follows is laced with modern Jazz harmonies. Mena is in top form again for the coro/guía sections. Another highlight is the mambo at 3:47. in which each horn player enters separately with a completely different part. The killer bloque at 5:21 leads into a coro in which one can hear elements which Carlos Calunga would later incorporate into his work with Klimax. All told, "Rap de la Muerta", "Yo Soy un Hombre", "Que Venga la Fiera" and "Se La Aplicaron Todas" are as good as the best of "En la Calle" and absolute necessities for the serious NG La Banda fan. Another gem is Piloto's second composition for NG, "Llegar a Tí", which also contains subtle pre-echoes of Klimax. Don't miss the killer bloque at 4:13. At this point, there simply wasn't enough space in NG La Banda to accommodate the prolific and brilliant songwriting of both Tosco and Piloto and Piloto eventually left to become Issac's musical director where he had more of an outlet for his writing.
In this same "mystery period" we found an earlier recording of "La Película del Sábado". This song is well known as one of the best tracks from "La Bruja" several years later. The earlier recording is very similar. It's the same arrangement with a couple extra guías and a couple different guías. It has a wider, livelier mix and it's interesting to compare the drumming and conga playing of Piloto and Wickly versus Calixto and Humberto Sosa.
"Perfidia" is a Tin Pan Alley tune by Alberto Domínguez, written in 1939 - about the same vintage as "All of Me" which NG recorded on "La Bruja", but in this case, the Jazz standard is only a melodic point of departure for a great Timba chart. Calá sings a fairly straight version of the head, with nice, sophisticated Jazz voicings in the horns, piano and bass. He throws in some nice rumba vocalizing at 1:43 which pre-echoes a similar phrasing in Issac's recording of "No Me Mires a los Ojos" several years later. At 2:38 all references to Perfidia and Jazz are gone and it's pure, warm, NG Timba from there on out, including a great drum solo from Calixto Oviedo, which, due to his presence, indicates that this track was recorded later than the other mentioned here and probably isn't from "En la Calle Otra Vez". There are three more songs from this approximate period whose sources we haven't been able to find. "Que Largo el Fin de Semana" manages to take the chordal hook from Van Halen's 80's hit "Jump" and turn it into the introduction to a Salsa Romantica track which is nicely written and sung, but never turns into Timba. "Por Quien Merece Amor", written by Silvio Rodríguez is another mellow pop song, and "Me va a Extrañar" starts out as Salsa Romantica but picks up steam as it goes along.
Mystery CD #2 - NG En Vivo - Sony Records, 1993 - We found a reference to this title on the internet, but no other information about it. We suspect that it's the same as the Japanese portion of the 2-disc live set "En Cuerpo y Alma" described below. If you have this album in any form, please let us know!
Tuesday, 19 August 2014, 09:12 PM