Indice - Table of contents
Lo Nuevo
[hide]
Fotos Del Día
[hide]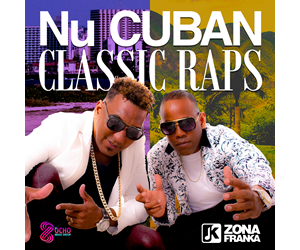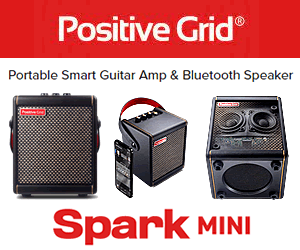 Concert Reports - Manolito y su Trabuco @Kulturkalaset 2012
Manolito y su Trabuco @Kulturkalaset 2012
©Timba.com 2012
Looking back through my previous concert reports I am horrified to see that I went nearly 5 years without seeing El Trabuco live! During that time El Noro left and was replaced by Pepitín who also left before I ever had a chance to see him live with the Trabuco and was in turn replaced by Iván Rodríguez. Tecladista Miguelito "Pan con salsa" left and Andy Acosta joined. In addition, the band released two new timba CDs as well as a jazz CD. Thank goodness that YouTube allows us to keep up with the bands even when we can't see them ourselves. But finally, after my five years of abstinence, I was able to see Manolito y su Trabuco again in Gothenburg, Sweden at the annual Kulturkalaset.
They say you don't know what you have until it's gone, but I'll tell you when you get it back again, it's like water in the desert. The band sounds amazing! They are so tight with a sweet sounding two trombone / two trumpet horn section and their unique charanga instrumentation of flute, violin and cello. By the way, I couldn't help but notice Orestes Caldarón's cool new red-edged cello...sexy! On piano we have, of course, the man himself Manolito Simonet and the new wunderkind Andy Acosta on teclados. The rhythm section with El Chino on electric bass, Jorge Luis Guerra on güiro, Evelio Ramos on congas and that monster Roicel Riverón on drums and timbales...ni hablar!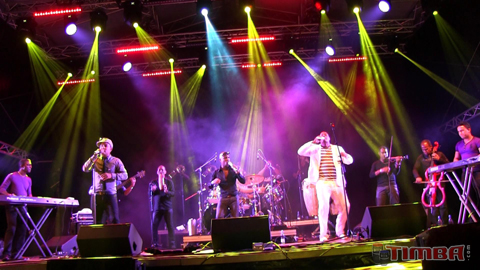 Manolito y su Trabuco anno 2012
The band opened with a short jazzy intro that most likely serves as a last minute level check, but it also gives fans a taste of another side of the Trabuco. The orchestra then tore into "La Habana Me Llama" written by Cucurucho with Amaray on lead vocals. The crowd was obviously full of Trabuqueros singing along with the coro Es que La habana tiene un swing. Es por eso que me llama, hands in the air, cheering while El Chino pounded out the bomba on his bass. It was the perfect song to set the mood for the concert.
I was really looking forward to seeing the newest singer, Iván, in action and I didn't have to wait long. He sang the second number of the evening, the estreno "Esos Malditos Celos". My first impression of Iván is very good. He has great stage presence, a nice voice and a very modern, youthful style. I would say that he is a perfect fit for the band and is a keeper!
The song itself has a tasty, laid-back son-montuno groove that stays steady at around 86 beats per minute throughout the song. The charanga instrumentation is shown to advantage in this type of arrangement with the string riffs and David's flute playing a central role.
Iván sings "Esos Malditos Celos"
The third song was "Sin Freno" a number written by Alexander Abreu with Lázaro "Mayami" Díaz on lead. It has been out for over a year, but for the live shows they have added a new "audience participation" intro with a melody that shows up again in the mambos. Mayami has been with the Trabuco for a good eight years now. He has really upped the dance aspect of the performances. His on-stage antics are so entertaining that he always has the ladies screaming; tonight was no exception. You can tell he was really having fun as he did his moonwalk and pelvic thrusts. He even made Manolito smile. Watch the video below to enjoy this beautiful song and Mayami's rather exuberant dancing.
Mayami sings "Sin Freno"
Then Amaray was back at bat with a song I didn't recognize and can't tell you the name of. This is when we really we got a good look at Andy Acosta, the keyboardist who replaced Miguelito "Pan con salsa", as he did a gorgeous two-minute synth solo. I was worried about Miguelito leaving the Trabuco, but trust Manolito to find a worthy replacement! I can't upload the whole concert but don't worry! I made a little medley of solos that you can check out at the end of the report.
Next band teased the audience by starting with a piece of "Locos Por Mi Habana", to which the crowed enthusiastically sang along, before segueing into "La Cuenta No Da". Like "Sin Freno", "La Cuenta No Da" is one of the songs that have been out in demo form for over a year. It is a fun look at the economic crisis, or specifically one man's crisis with a girlfriend that spends all his hard earned savings. You can enjoy it with the video below.
Amaray sings "La Cuenta No Da"
Forty-eight minutes into the show the orchestra changed gears and slipped into traditional charanga mode with "Tres Lindas Cubanas". This is something that comes in handy at festivals where you may find a lot of the audience is unfamiliar with the contemporary Cuban dance music and is expecting Buena Vista Social Club. The audience in Gothenburg all seemed to be pretty serious fans of the Trabuco, but it was still fun to really hear what the band can do with a charanga arrangement. It also afforded violinist Nicolás Gastón an opportunity to perform a two-minute solo accompanied at times by the dance styling of the singers. The metales also came down front and center to show their chops, and Robin did a nice, if short, trumpet solo as well. Check out the video below.
The Trabuco goes traditional charanga with a blazing violin solo by Nicolás Gastón
Now it was time for El Maestro to give us a piano solo. He started just playing the clave to get the audience clapping along and then went into a signature Manolito solo, also about two minutes long. There is a reason he is so popular among other pianists, and it was his piano playing that turned me into a timba geek, so I have to admit that I have a weakness for Manolito. Don't worry; you can catch his solo in the potpurrí below.
Manolito ended his solo with the opening tumbao to the classic "Marcando la Distancia", Manolito's international breakthrough song. El Indio made the song famous with his authentic sonero interpretation, and Iván reinterprets it keeping much of the original feel but with an updated vocal style. The song has also been adapted to include an audience participation dance. For video of Iván's Gothenburg performance, check Magnus Lindgren's channel at YouTube.
Everything has its pros and cons, and if festivals offer us a great chance to see our favorite artists on professional stages with excellent lighting and sound, they are also sticklers for following the schedule. So after one hour had passed the festival personnel began signaling Manolito to stop the concert. The band launched into a despedida with the same jazzy piece they had used to open. But after they left the stage, the fans kept shouting otra,otra so the festival relented and allowed Manolito to perform one encore. They did "La Noche" from the CD "Trabuco, una vez más"
And thus ended a brilliant concert. Believe me when I tell you that the past five years have not gone to waste for this band. True artists continue striving to perfect their art, and the musicians of Manolito y su Trabuco are true artists. The band just keeps developing and as each individual improves by constant practice and study, so the entire orchestra keeps advancing. This is a band I highly recommend as a live experience. And just to demonstrate what I'm talking about, I leave you with my little video medley of solos from the concert at Kulturkalaset 2012. Click here for a small gallery of photos from the concert.
martes, 28 agosto 2012, 07:22 am