Archivo
New Stuff
[hide]
Photos of the Day
[hide]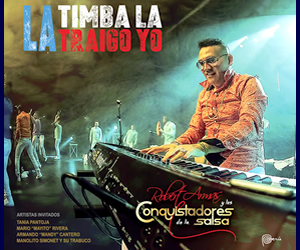 Timbera Mayor
El Tren Bala
European Tour Starts June 28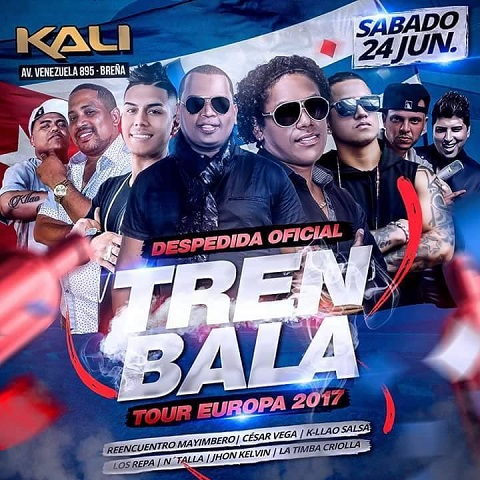 ENGLISH: This weekend El Tren Bala, which now includes singer Marcelo Villar, will be performing their last shows in Lima before starting their European 2017 summer tour organized by Greco Bayobar. The confirmed dates are posted below and if you know of any others please send an email with the date, city and venue.
Ángelito & El Tren Bala released their first CD "Mi Historia" at online vendors in 2016 and are only weeks away from releasing the singles "El Rey Del Timbón" and "Todo Está Escrito En Esta Vida". The new album will also include Marcelo on lead vocals.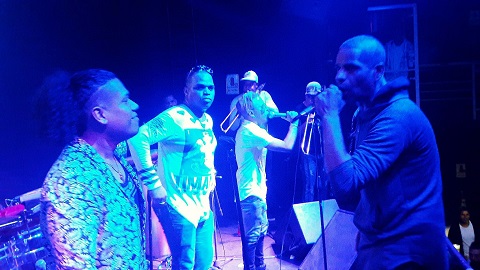 They just finished a concert with Michel Maza last night and took a minute after the concert to record a greeting for the fans in Italy.
Tour dates:
Friday June 30 - Madrid, Spain - Discoteca Prisma
Saturday July 1 - Barcelona, Spain- Discoteca Melao Room
Friday July 7 - Florence, Italy - Latin Forever 2
Saturday July 8 - Milan, Italy - Space 25
Sunday July 9 - Rome, Italy - El Campo Sportivo Atletico 2000
ESPAÑOL Este fin de semana El Tren Bala, que ahora incluye al cantante Marcelo Villar, tocarán sus últimos conciertos en Lima antes de iniciar su gira de verano de 2017 organizada por Greco Bayobar. Las fechas confirmadas se publican a continuación y si conoce otras, por favor envíe un correo electrónico con la fecha, ciudad y lugar.
Ángelito & El Tren Bala lanzaron su primer CD "Mi Historia" en las tiendas digitales en 2016 y están a pocas semanas de lanzar los singles "El Rey Del Timbón" y "Todo Está Escrito En Esta Vida". El nuevo álbum también incluirá a Marcelo entre las voces principales.
Conciertos:
Viernes 30 de Junio - Madrid, España - Discoteca Prisma
Sabado 01 de Julio - Barcelona, España - Discoteca Melao Room
Viernes 07 de Julio - Firenze, Italia - Latin Forever 2
Sabado 08 de Julio - Milano, Italia - Space 25
Domingo 09 de Julio - Roma, Italia - el campo sportivo atletico 2000