Archivo
Lo Nuevo
[hide]
Fotos Del Día
[hide]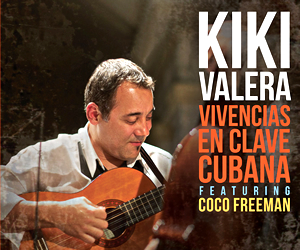 Timbera Mayor
miércoles, 21 febrero 2018, 08:14 pm
Baby Lores Europe 2018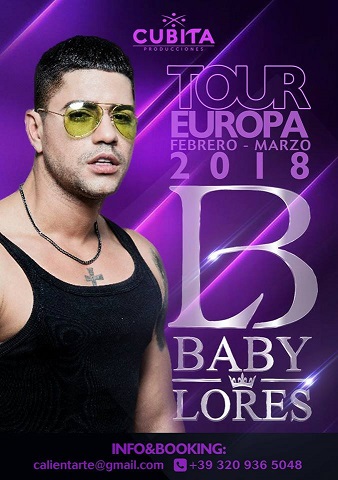 ENGLISH: Baby Lores my be best known for his reggaeton songs such as "Déjala ir" with Insurrecto & Clan 537 and "Los besos de tu boca" with El Chacal, but Lores is multifaceted artist. Beginning his career as a child in Cienfuegos, he has a very nice timbre as lead singer, plays piano, guitar and bass and is also a composer, arranger and producer. In 2013 despite his great success as a reggaetonero, he decided to record more traditional Cuban genres where he collaborated with stars such as Descemer Bueno, Kelvis Ochoa, Omi Hernández, Roldan (Orishas), Alain Daniel, and Alexander Abreu, who also did some of the arrangements on the album. The CD "180 Grados" became available in 2017 at digital retailers and I recommend you check it out!
Baby Lores will begin touring Europe at the beginning of March. Below are a few of the confirmed dates for the tour. You can keep up with the tour dates by following Baby Lores Official Facebook Page.
ESPAÑOL: Baby Lores es mejor conocido por sus canciones de reggaeton como "Déjala ir" con Insurrecto & Clan 537 y "Los besos de tu boca" con El Chacal, pero Lores es un artista multifacético. Comenzó su carrera como niño en Cienfuegos, tiene un timbre muy agradable como cantante principal, toca el piano, la guitarra y el bajo, y también es compositor, arreglista y productor. En 2013 a pesar de su gran éxito como reggaetonero, decidió grabar géneros cubanos más tradicionales donde colaboró con estrellas como Descemer Bueno, Kelvis Ochoa, Omi Hernández, Roldán (Orishas), Alain Daniel, y Alexander Abreu quien también hizo algunos arreglos en el álbum. ¡El CD "180 Grados" se lanzó en comercios minoristas digitales en el 2017 y recomiendo que lo compruebes!
Baby Lores comenzará an gira de Europa a principios de marzo. A continuación se muestran algunas de las fechas confirmadas para la gira. Puedes mantenerte al día con las fechas de la gira siguiendo la página oficial de Facebook de Baby Lores.
March 2, 2018 - Rome, Italy - Energia do Brasil
March 9, 2018 - Naples, Italy - The Square
March 10, 2018 - Ancona, Italy - La Jarana
Buscaré feat. Kelvis Ochoa CD - "180 Grados"
"Déjala ir 2" feat. Alexander Abreu CD "180 Grados"