Archivo
New Stuff
[hide]
Photos of the Day
[hide]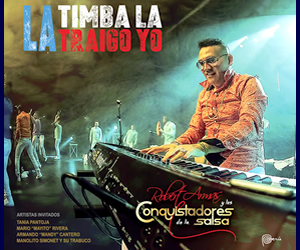 Timbera Mayor
Buena Fe Begin US Tour
Tonight @ James L. Knight Center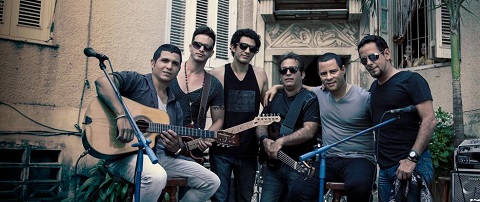 Photo courtesy of Buena Fe @Facebook
Tonight Buena Fe , Cuba's most popular trova-fusion band, kicks off their US tour with a concert at the James L. Knight center in Miami. From their humble beginnings as a duo in Guantanamo, Buena Fe has grown to become a mega-group on the island, with a fan base spanning ages 9 to 90 and a faithful international following as well. This year Buena Fe is working to increase their exposure throughout the Americas, and the US tour will include some firsts such as their first concerts in Puerto Rico, Houston and Tampa. Later this year they will tour Argentina and possibly Chile.
Musically Buena Fe mix pop and rock with just about anything they want: changüí, son, rumba, reggae. But what really makes Buena Fe stand out are the lyrics. Descendants of the Nueva Trova movement, they always have a message that is worth listening to whether they deliver it in a ballad or via double entendre in a changüí. Recent collaborations with timba and reggaeton bands include "La Carta" with Alain Daniel, "Esa mujer" with Orquesta Revé, "Cuba isla bella" with Orishas, and Los 4 who recorded a timbaton cover of Buena Fe's first hit "No juegues con mi soledad".
If you are unfamiliar with their music check out their Vevo page: BuenaFeVEVO . I wil just give you a sample of one of my favorites Pi 3,14 - which has now entered the vernacular as a popular refrain that you can hear in "Yo vengo de Cuba" by F Clan and Havana D'Primera. Click here for the list of tour dates and venues.
Buena Fe on social media
http://www.facebook.com/buenafe.oficial
http://buena-fe.com/
http://twitter.com/buenafe_musica
http://instagram.com/buenafe
http://www.youtube.com/buenafevevo