Archivo
New Stuff
[hide]
Photos of the Day
[hide]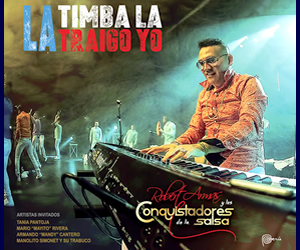 Timbera Mayor
Orquesta Revé Begins 60th Anniversary Tour
New Single with Susel "La China"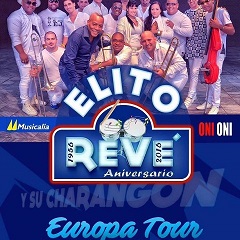 The VIII National Changüí Festival ends today in Guantanamo and Elito Revé y su Charangón begin their European Summer Tour on Saturday July 2nd at the Festival Couleur Cafe in Brussels. The tour will close with three days at Hennes Latin Stage in Nijmegen July 18-20th. Click here for the tour dates . And if you don't find one near you this summer, don't despair! They are already booking dates for an Autumn tour in November including my own town of Stockholm!

This is a special tour as 2016 marks the 60th anniversary of Orquesta Revé. They recently released the CD "La salsa tiene mi son" with remakes of many of the orchestra's greatest hits featuring illustrious guest artists, such as Gilberto Santa Rosa and El Canario. In honor of the imminent tour they released a new single last week called "Que el sol salga" featuring the lovely and talented Susel Orietta Gómez better know as "La China". Dale clic to listen.