Archivo
Lo Nuevo
[hide]
Fotos Del Día
[hide]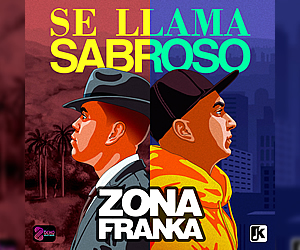 Timbera Mayor
sábado, 06 junio 2020, 01:16 pm
CALLE REAL ONLINE CONCERT TONIGHT!
LIVE FROM VASA THEATER IN STOCKHOLM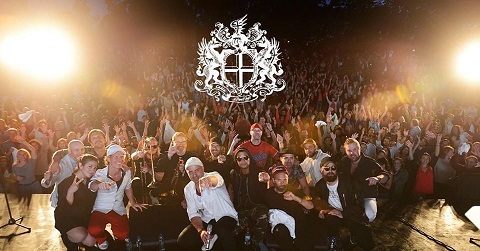 Follow Calle Real at Facebook to keep up on all the latest news
ENGLISH: We have all been missing the summer concerts and festivals that were cancelled due to the COVID-19 pandemic. Tonight we can get a timba fix as Calle Real will be transmitting a live concert in HD from Vasa Theater in Stockholm via the website Abundo! The concert will start at 9:00 pm Central European Time, that's 3:00 pm in Miami, and will run 60 minutes! For many fans this will be the first opportunity you have to see them perform their new hit "La Cenicienta" live! To watch the concert, follow this link where you easily create a profile and can then pay with all major credit cards. The concert costs 75 SEK (about $7.50 or €7.00) and you use the same link to watch the concert tonight.
There has been a lot of talk about how music and other performances that rely on live audiences will suffer long-term consequences from the current pandemic. The service offered by Abundo seems to be an interesting way of getting around this, offering fans a chance to enjoy a live concert and other events and giving bands and artists a chance to earn at least some income until the social distancing rules are no longer necessary. Of course, we all want to get back to being there in person with the bands, but for now I think this is a brilliant solution that allows us to enjoy the music we love and give a little back to the artists while remaining safe! See you at the concert tonight!
ESPAÑOL: Todos hemos perdido los conciertos y festivales de verano que fueron cancelados debido a la pandemia de COVID-19. ¡Esta noche podemos disfrutar de la timba ya que Calle Real transmitirá un concierto en vivo en HD desde el teatro Vasa en Estocolmo a través del sitio web Abundo! El concierto comenzará a las 9:00 pm, hora de Europa Central, son las 3:00 pm en Miami, y durará 60 minutos. ¡Para muchos fanáticos, esta será la primera oportunidad que tendrá de verlos tocar su nuevo éxito "La Cenicienta" en vivo! Para ver el concierto, sigue este enlace donde puedes crear fácilmente un perfil y luego puedes pagar con las principales tarjetas de crédito. El concierto cuesta 75 SEK (alrededor de $ 7.50 o € 7.00) y utiliza el mismo enlace para ver el concierto esta noche.
Se ha hablado mucho sobre cómo la música y otras actuaciones que dependen de audiencias en vivo sufrirán las consecuencias a largo plazo de la pandemia actual. El servicio ofrecido por Abundo parece ser una forma interesante de evitar esto, ya que ofrece a los fanáticos la oportunidad de disfrutar de un concierto y otros eventos en vivo y a las bandas y artistas la oportunidad de obtener al menos algunos ingresos hasta que las reglas de distanciamiento social ya no sean necesarias. Por supuesto, todos queremos volver a estar allí en persona con las bandas, ¡pero por ahora creo que esta es una solución brillante que nos permite disfrutar de la música que nos gusta y devolver un poco a los artistas mientras nos mantenemos a salvo! ¡Nos vemos en el concierto de esta noche!