Timbera Mayor
Como Suena - Record Release Event
Calixto Oviedo's Cuban Jazz Train
July 30 @ Catalina Jazz Club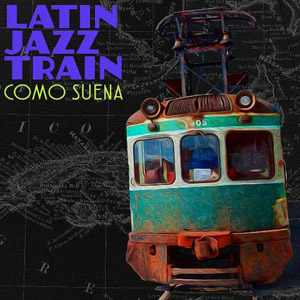 Click the link for the Cuban Jazz Train homepage
Calixto Oviedo's second Latin Jazz CD will drop July 30th with a Record Release Event at the prestigious Catalina Jazz Club in Hollywood. The event begins at 8:30pm and will feature special guests. You can buy your tickets in advance .
Amazingly the album has not leaked to the public yet, but those who have heard it during production have given rave reviews. For example, independent journalist Angel Lopez says:
In 2015 Calixto Oviedo brings us a CD of pure Cuban Jazz in his second independent Jazz production. While we have only heard a few songs from this CD, even un-mixed they already carry the promise of a big prize. What artistry by this legendary drummer, timbalero, conguero, composer and bandleader - in short a living legend of all the best we have in this Latin world! I promise you will love it. Please follow him. He is one of the greatest musicians of Cuba and one of the most innovative drummers of all time. The compositions are masterful; there is guaracha, afro, Pilón - a little of everything for your enjoyment. Don't miss it Los Angelinos - Como Suena .