Archivo
Lo Nuevo
[hide]
Fotos Del Día
[hide]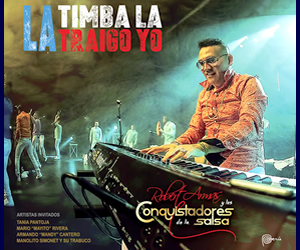 Sin Clave No Hay Na
miércoles, 20 abril 2016, 10:22 pm
CUBADISCO 2016 APPROACHES / CUBADISCO 2016 SE ACERCA
But first, more about Cubadisco 2015
Pero primero, más acerca de Cubadisco 2015

ENGLISH: Cubadisco 2016, Cuba's premiere awards program for recordings plus a week-long concert series, symposium and trade fair, will take place from May 14-22, 2016 and various locations in Havana. This year's theme is Música Bailable, and the Country of Honor is Mozambique. We eagerly anticipate some special edition recordings in genres like Timba and can't wait to see what happens this year.

In the meantime, we have prepared something special in the aftermath of Cubadisco 2015; our Cubadisco 2015 section now contains pages with links to reviews and videos of many of the nominees, especially in the dance music and Jazz categories. This is an opportunity to dive deeper into these wonderful recordings, and the videos are (usually) excellent.
You can visit the English language version of the section here.
A program on shortwave radio which your servant hosts, From the Isle of Music, is dedicated to several different genres of Cuba's music and also features interviews with the artists in addition to the music. One of the stations that transmits the program is in Germany, the other in the United States.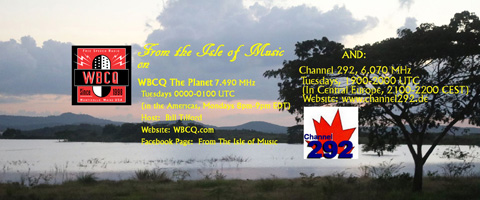 ESPAÑOL: Cubadisco 2016, el programa de premiaciónes más importante en Cuba para la música grabada, además de ser una serie de conciertos durante una semana, un simposio y una feria comercial, tendrá lugar del 14 al 22 de mayo de 2016, en varios lugares de La Habana. El tema de este año es Música Bailable, y el País de Honor es Mozambique. Esperamos con muchisimo entusiasmo algunas grabaciones de edición especial en géneros como la Timba y no podemos esperar a ver qué va a pasar este año.

Mientras tanto, hemos preparado algo especial en las secuelas del Cubadisco 2015; nuestra sección de Cubadisco 2015 ahora contiene páginas con enlaces a reseñas y videos de muchos de los nominados, especialmente en la categorias de música de baile y el Jazz. Es una oportunidad para profundizar más en estas maravillosas grabaciones y los videos son (usualmente) excelentes.
Se puede visitar la versión en español de la sección aquí.
Un programa radial de onda corta, de lo cual su siervo es presentador, From the Isle of Music, se dedica a multiples géneros diferentes de la música de Cuba y también cuenta con entrevistas a los artistas, además de la música. Una de las emisoras que transmiten el programa está en Alemania, la otra en los Estados Unidos.