Archivo
New Stuff
[hide]
Photos of the Day
[hide]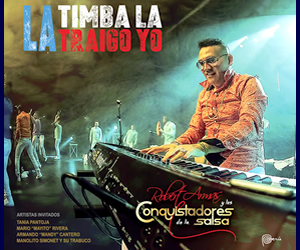 Pa' Ponerte en Talla
CuJazz Ensemble de Andrés Fernández realiza gira de Cuba
Presentación en el festival Jazz Plaza en La Habana
The Cujazz ensemble es una iniciativa del trombonista cubano Andrés Fernández que reúne a talentosos músicos costarricenses, recibiendo el legado del cubop de grandes como Dizzy Gillespei, Chino Pozo, Frank Emilio Flynn y Machito.
Dos culturas unidas por un mismo lenguaje musical exponiendo sus vivencias y experiencias con un enfoque universal.
The Cujazz ensemble combina composiciones originales de Andrés Fernández con standards del jazz de los años 40, salpicada de influencias del afro-cubans jazz, bebop, cooljazz, jazz moderno, elementos de la música latinoamericana y del caribe.
Bailable, intelectual, llena de coros y colores te sumerge en el viaje de las vivencias de un músico que nació en Cuba y ha enriquecido su lenguaje por el mundo.
Andrés Fernández: trombonista, cantante y compositor
Eduardo Montero: pianista y compositor
Erick Monge: bateria y compositor
Nelson Segura: bajista y compositor
Kendall Berrocal: congas y percusión menor.
www.facebook.com/thecujazzensemble