Archivo
New Stuff
[hide]
Photos of the Day
[hide]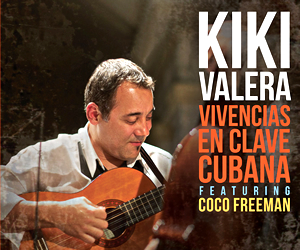 Timbera Mayor
DE VEULTA AL BARRIO
EL NIÑO Y LA VERDAD
IN EUROPE NOW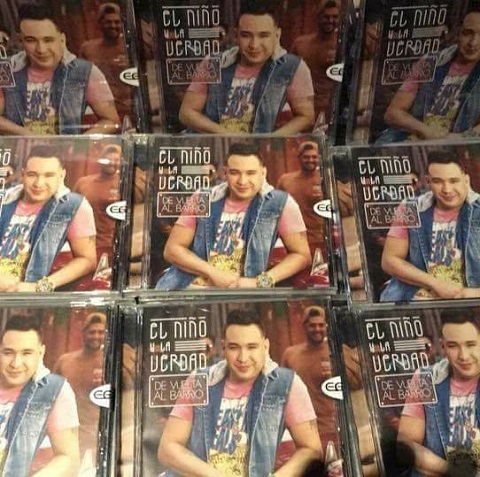 EDIT: "De Vuelta Al Barrio" is now out at Spotify and Google Play!
ENGLISH: Emilio Frás "El Niño" y La Verdad are currently touring Europe promoting their third album: "De Vuelta Al Barrio". Tomorrow they will be at New Morning in Paris. Click here to find a concert near you and bring some cash because you can buy the CD - yes hardcopy! - at the concerts. The album is, in my opinion the best yet, which is saying a lot since the two previous albums are excellent and La Verdad won at Cubadisco with their debut album "Llegó La Verdad".
"De Vuelta Al Barrio" is a feast for dancers. It satiates our appetite with fantastic arrangements that really show the maturity of this young group. I confess that I am not a fan of chachachá, but lo and behold if "Cha Pa' Mi Muchacha" isn't one of the songs I keep coming back to! Well played Emilio, Pachy Jr. and Dayron! 2018 is turning out to be a major year for timba releases, so this album is also in the queue for a review. We will get it up as soon as possible. In the meantime, if you can't make a concert, word is that the digital album will be released at the usual retailers tomorrow, May 10th. Below is a taste of one of the songs from the album: "La Cosa Mala". The official video for this song will be out soon as well.
ESPAÑOL: Emilio Frás "El Niño" y La Verdad actualmente están de gira por Europa promocionando su tercer álbum: "De Vuelta Al Barrio". Mañana estarán en New Morning en París. Dale clic aquí para buscar un concierto cerca de ti y trae algo de dinero porque puedes comprar el CD, ¡sí, una copia impresa! - en los conciertos. El álbum es, en mi opinión, el mejor hasta ahora, lo cual es mucho decir ya que los dos álbumes anteriores son excelentes y La Verdad ganó en Cubadisco con su álbum debut "Llegó La Verdad".
"De Vuelta Al Barrio" es una fiesta para los bailadores. Satisface nuestro apetito con fantásticos arreglos que realmente muestran la madurez de este joven grupo. Confieso que no soy fan de chachachá, pero he aquí que "Cha Pa 'Mi Muchacha" es una de las canciones a las que vuelvo. ¡Buena jugada Emilio, Pachy Jr. y Dayron! 2018 se está convirtiendo en un año importante para lanzamientos de discos de timba, por lo que este álbum también está en la cola para su reseña. Lo publicaremos lo más pronto posible. Mientras tanto, si no puedes asistir a un concierto, se dice que el álbum digital se lanzará en las tiendas habituales mañana, 10 de mayo. A continuación una muestra de una de las canciones del álbum: "La Cosa Mala". El video oficial de esta canción saldrá pronto también.
Track List:
Intro
La Princesa de Cayo Hueso
El Primo
Las Manzanas
Tírame La Foto
La Cosa Mala
Cha Pa' Mi Muchacha
Para Ser Cantante
Que Clase Cara
Reflexión
El Nombrecito
"La Cosa Mala"