Archivo
New Stuff
[hide]
Photos of the Day
[hide]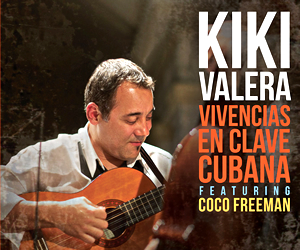 Timbera Mayor
ESTO ME HUELE A ÉXITO
Yordys Larrazabal Solo Album on the Way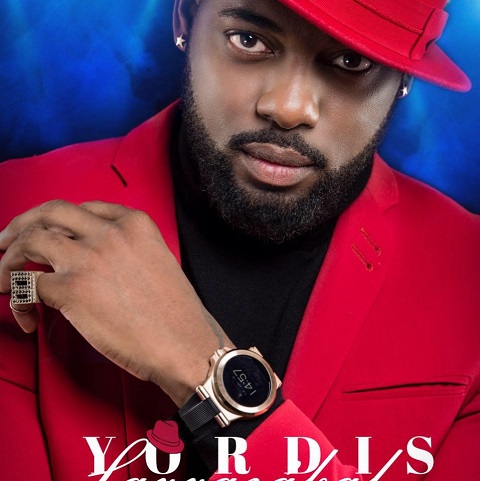 ENGLISH: 2018 keeps on giving and now one of Cuba's most popular young singers - Yordys Larrazabal - is putting the finishing touches on his solo album, and you can't beat the title, "Esto Me Huele A Éxito" [This Smells Like Success To Me]. The album is being released on the MBRecord label, and I was chatting with Yordys today and he told us a little of what we can expect.
The album has 10 songs: 8 of my authorship, a version of a song by maestro Juan Formell, "Tú me haces falta" and another song by a friend, the pianist of Sur Caribe - Rubert La Rosa - "La ley". Arrangers, look ... Manolito Simonet, Joaquin Betancourt, Maykel Blanco, Alfonso Espinosa, Lazarito Valdés, Roelvis Reyes "Bombon", Maykel García "Cuchilla", Yusef Díaz + your servant! Musicians who recorded: many and madrina there were 29! On piano Rolando Luna and others that you might know. The thing is that there are a lot of them, but it was a pure pleasure! And a violin and cello section! Anyway, I tried to give the album a feel of my world and myself! You'll hear influences from Funk, Rock, something very simple from R&B and my strenth, my timba! YORDIS LARRAZABAL
ESPAÑOL: 2018 sigue dando y ahora uno de los cantantes jóvenes más populares de Cuba, Yordys Larrazabal, está dando los últimos toques a su álbum en solitario, y no se puede superar el título, "Esto Me Huele A Éxito". El álbum se está lanzando en la etiqueta MBRecord, y hoy estaba chateando con Yordys y nos contó un poco de lo que podemos esperar.
El disco cuenta con 10 temas, 8 de mi autoría, una versión de una canción del maestro Juan Formell, "Tú me haces falta" y otro tema de un amigo, pianista de la orquesta Sur Caribe - Rubert La Rosa - "La ley". Arreglistas, mira...Manolito Simonet, Joaquin Betancourt, Maykel Blanco, Alfonso Espinosa, Lazarito Valdés, Roelvis Reyes "Bombon", Maykel García "Cuchilla", Yusef Díaz + un servidor! Músicos que grabaron, muchísimos y madrina que fueron 29! Contando en los pianos a Rolando Luna y otros que quizás conoces. Es que son muchos pero un puro placer! Cuerdas de violines y chelos! En fin, traté de llevarlo a mi terreno que huela a mí! Ahí escucharás influencias de Funk, Rock, algo muy sencillo de R&B y mi fuerte, mi timba! YORDIS LARRAZABAL