Archivo
Lo Nuevo
[hide]
Fotos Del Día
[hide]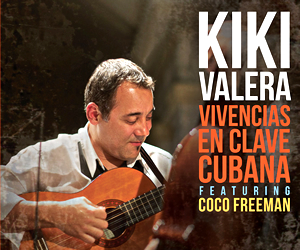 Timbera Mayor
viernes, 24 febrero 2017, 04:53 am
Música Cubana, Llegó El Expresso
On Sale at Digital Retailers Now!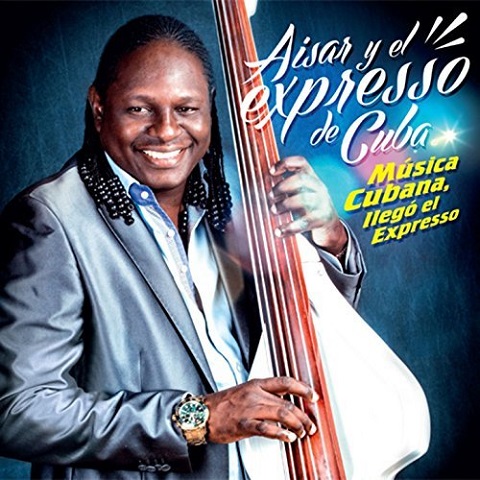 Today is the worldwide digital release of the debut album by Aisar y El Expresso de Cuba "Música Cubana, Llegó el Expresso".! If you're in Havana you can celebrate with the orchestra at their concert tonight at Gran Teatro de La Habana from 9am - 2am. Only 5 CUC so don't miss it! February 28th will be the release for the press and on March 5th, the hardcopy will become available - probably only in Cuba to begin with.
You can purchase the digital CD now at:
iTunes
Amazon
Spotify
The album contains eleven tracks including updated versions of the four songs that they released as demos previously. Although Aisar has a long list of hits that he wrote during his 10 years as Musical Director of Elito Revéy su Charangón, he chose to use a new material for El Expresso de Cuba to define the band as a completely new project. He sees their repertoire as a compendium of all expressions of Cuban popular dance music with lyrics that reflect the way of life of Cubans.
Track list:
Llego el expresso
La manteca
Cuando beso tu boca
El son del dinero
Tu me propones
Ahora es cuando es
Amor oculto
El patio
No me canso
La tía
El solar
Aisar y El Expresso de Cuba just celebrated their first anniversary on January 21 and the band still has all the original members, despite the high level of turnover in general in Cuban orchestras. He attribuites his to a strong sense of family among the bandmembers. You can catch them live in Havana 6 times a month. They have the following standing gigs: Wednesdays at El Diablo Tun Tun 5-9pm, matinee at Café Cantante the first and third Friday of each month from 4-8pm, the second and fourth Friday of each month from 9pm-2am in the Salon Tablao of the Gran Teatro de La Habana, and the second Saturday of each month from 10pm-2am in Los Jardines del 1830 with the Rueda de Casino project.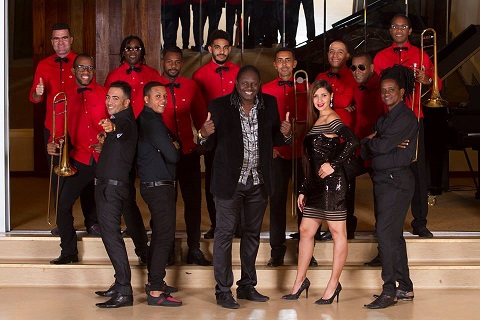 Bandmembers:
Bass & director
Aisar Hernández Segundo
Vocals
Eric Eduardo Broche Vidal
Akaena Rodríguez Armentero
Wilmer Muñoz Pérez
Jorge Luis Peres Llamares
Trombones
Omar Claramont Alfonso,
Joel Enrique Sagó Bell
Hendry Drake González
Piano
Rafael Ernesto Nocedo González
Keyboard
Yuniel Camilo Ibáñez
Drums/timbal
Osmany Moya Prat
Congas
Yosvani Bárbaro Nelson Caliste
Bongo & cowbell
Rafael Lesmes Armentero
Güiro
Miguel Pena Martínez