Archivo
New Stuff
[hide]
Photos of the Day
[hide]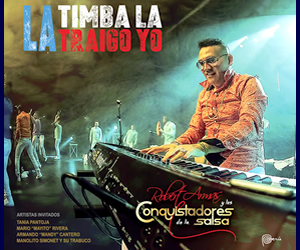 Sin Clave No Hay Na
Highlights of Cubadisco 2017, Part I
Also: Daymé Arocena Mini-Tour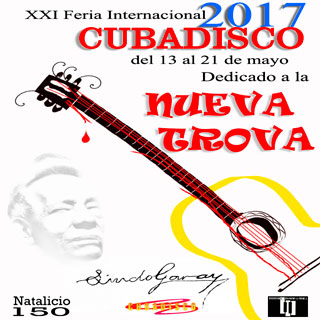 ENGLISH: Bill Tilford attended Cubadisco 2017 and the International Symposium and will begin sharing analysis, highlights and photos in a few days. Right now, you can download the official winner's booklet (with many thanks to the Cubadisco Publications team) here. There is also a photo gallery from the awards ceremony here . AND, we already have reviews of two TImba recordings that received awards in our reviews section:
Mis 21 Años by Giraldo Piloto & Klimax, Winner of Música Popular Bailable, Maestros
Música Cubana, llegö el Expreso by Aisar y el Expreso de Cuba, Winner of Música Popular Bailable, Nuevos Talentos
.....there will be many more to come as well as commentary, analysis and photos. Also, Bill Tilford's weekly radio program From the Isle of Music is featuring music from the winners for the next several months (often with interviews of the artists, his guest this week is Giraldo Piloto of Klimax)
ESPAÑOL: Bill Tilford asistió a Cubadisco 2017 y al Simposio Internacional y comenzará a compartir análisis, resúmenes y fotos en unos pocos días. En este momento, puedes descargar aquí el folleto oficial de ganadores (con muchas gracias al equipo de Publicaciones Cubadisco). También hay una galería de fotos de la ceremonia de premiación aquí . Además, tenemos reseñas de dos grabaciones de TImba que recibieron premios en nuestra sección de reseñas:
Mis 21 Años de Giraldo Piloto & Klimax, Ganador de Música Popular Bailable, Maestros
Música Cubana, llegó el Expreso de Aisar y el Expreso de Cuba, Ganador de Música Popular Bailable, Nuevos Talentos
..... habrá muchos más por venir así como comentarios, análisis y fotos. Además, el programa de radio semanal de Bill Tilford From the Isle of Music está presentando música de los ganadores para los próximos meses (a menudo con entrevistas de los artistas, su invitado esta semana es Giraldo Piloto de Klimax)
---
Daymé Arocena is doing a mini-tour of four US cities this week - Chicago on the 15th, Boston on the 16th, New York on the 17th and Croton-on Hudson on the 18th. She will be bringing at least some of her stellar backing band including two-time Cubadisco winner Ruly Herrera, who in addition to having his own project is also her current drummer. Here's a taste of why you should go if you can:



For more information about the concerts, Complete details are here
You can also read our review of Cubafonía in English here and in Spanish here.