Archivo
New Stuff
[hide]
Photos of the Day
[hide]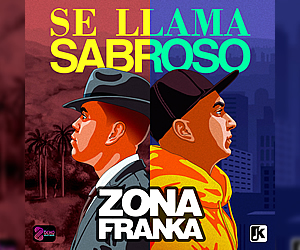 Timbera Mayor
MIXAEL CABRERA & SON DEL MUNDO
ESTRENO - AHORA LE TOCA A ELLA
ENGLISH: In just about one hour, "Ahora le toca a ella", the new single by Mixael Cabrera & Son del Mundo with lyrics by Esteban Isnardi and arrangemnt by Pablo Timba will premier at Mixael's official YouTube channel. You can click on the video above to set a reminder, or if you're reading this a couple of hours from now, you can watch the video.
I aksed Esteban about the inspiration for the song and this was his reponse:
"The subject is important because, for the first time in popular Cuban dance music, in any case this head-on, the song denounces gender violence, men's violence against women, as well as harassment and patriarchal abuse. This text is one of the many songs that I have ready and that are more socially committed. I continue with my conviction that these topics, and some even stronger and more controversial ones, can be played in the world of Cuban popular dance music.
My collaboration with Pablo Timba was obvious for me, due to the success of the last song we did together, sung by Robertón of Los Van Van, "Empieza mi son". At first I wanted to propose the song to a great female singer, but Pablo pointed out that it would be even stronger if a man sang it. Immediately the name of Mixael Cabrera came to me for his great qualities as a musician and also as a man, because I sensed that he could accept the challenge that a text of this caliber represents. In addition, lately he is hitting very hard with the song "Tu sonrisa" (more than 100,000 views on YouTube) and with the song that went viral in the quarantine, "El virus lo matamos con música."
It was precisely during this confinement that he created a collective called Son del Mundo, which brings together Cuban musicians scattered across countries on different continents, and it is with this group that we recorded our song."
ESPAÑOL: En apenas una hora, "Ahora le toca a ella", el nuevo sencillo de Mixael Cabrera & Son del Mundo con letra de Esteban Isnardi y arreglos de Pablo Timba se estrenará en el canal oficial de YouTube de Mixael. Puedes hacer clic en el video de arriba para configurar un recordatorio, o si estás leyendo esto dentro de un par de horas, puedes ver el video.
Le pregunté a Esteban sobre la inspiración para la canción y esta fue su respuesta:
"El tema es importante porque, por la primera vez en la música cubana popular y bailable, en todo caso de modo tan frontal, alli se denuncia la violencia de género, la violencia de los hombres contra las mujeres, así como el acoso y el abuso patriarcal. Este texto hace parte de una de las muchas canciones que tengo prontas y que son más comprometidas socialmente.
Pues sigo con mi convicción de que estos temas, y algunos aún más fuertes y polémicos, se pueden tocar en el ámbito de la música popular y bailable cubana. Lo de Pablo Timba fue para mí una evidencia, por el éxito que tuvo nuestro último tema juntos, cantado por Robertón de Los Van Van, "Empieza mi son".
Al principio yo le quería proponer la canción a una gran referente, pero Pablo me hizo notar que sería todavía más fuerte si la cantaba un hombre. Enseguida me vino en vente el nombre de Mixael Cabrera, por sus grandes cualidades como músico y también como hombre, pues yo intuía que él podía aceptar el desafío que representa una letra de ese calibre. Además últimamente está pegando muy fuerte con la canción "Tu sonrisa" (más de 100.000 visualizaciones en YouTube) y con el tema que hizo viral en la cuarentena, "El virus lo matamos con música".
Justamente durante este confinamiento el creó un colectivo que llamó Son del mundo, que reúne a músicos cubanos regados en países de diferentes continentes. Y es con esta agrupación que hacemos ahora nuestra canción."