La Última
viernes, 22 abril 2011, 08:19 am
New Tiempo Libre Available for Pre-Order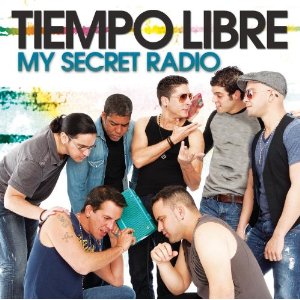 click here to pre-order from amazon.com
Tiempo Libre's My Secret Radio is very hot, take-no-prisoners timba, laced with all sorts of great bloques, gear changes and slick arranging. The new member (2nd from the right, standing) is Pututi III, and he's an amazing drummer who lives up to the reputations of his two older brothers (who recorded all the classic Manolín records) and his cult legend father (who should be Pututi I, and everybody else should have one number added, but ...). Anyway, the album is mostly pure timba dura, with one clever Earth Wind & Fire cover (it works well in Spanish) and a guest appearance from Albita.
Here's the latest tour info. They're in Oregon now and will play Montana and New York.
This just in: TL was just confirmed for an October date at the SF Jazz Festival!
Note: Two other TL CDs can be bought at LPM.