Archivo
Lo Nuevo
[hide]
Fotos Del Día
[hide]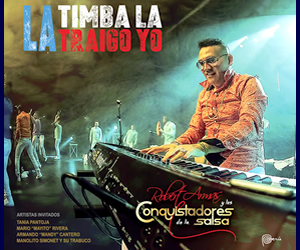 Timbera Mayor
viernes, 20 mayo 2016, 07:57 am
Orquesta Revé - 60th Anniversary Concert
Tonight at Salon Rosado de la Tropical!

Tonight at Salon Rosado de la Tropical in Havana, Elito Revé y su Charangón will give a concert to celebrate the 60th anniversary of the charangón. It is also a part of the festivities surrounding Cubadisco 2016, which is appropriately themed Música Bailable this year. I hope our own Bill Tilford is able to attend this event and give us a first-hand account. This is a must-see concert for anyone who is in Havana. Special guests include Juan Carlos Alfonso, Issac Delgado, Mayito Rivera, Mandy Cantero, Paulo FG, Haila, Christian & Rey, David Blanco and Grupo Moncada.
The anniversary concert comes right on the heels of the release of "La salsa tiene mi son", which we have been awaiting for years. You can find it at digital retailers and if you're in Havana I bet they'll be selling in hard-copy at the concert.
Timba.com congratulates Elito and all of the members of the charangón - past and present - for their 60 year anniversary.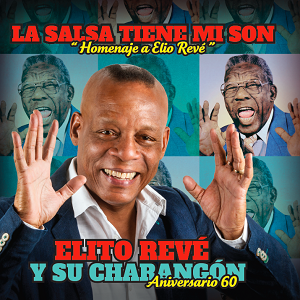 Available now at online retailers!