Yoshi's San Francisco
** UPDATE - in July 2014 the club was sold to the Fillmore Live Entertainment Group LLC and rebranded as The Addition, which then closed Wednesday, January 14, 2015. At this time the FLEG is seeking a potential lead partner to take over operations. For more information contact info@fillmorelive-sf.com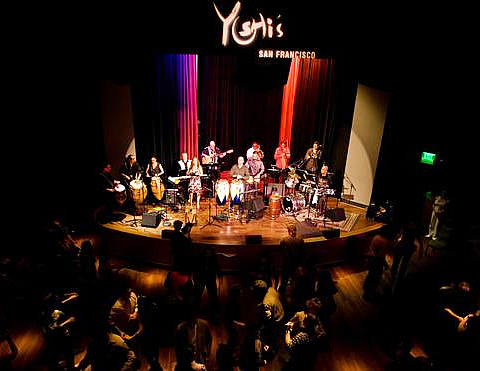 "Jazz and sushi seem at first an unusual combination, but in the San Francisco Bay area they are inextricably linked, thanks to Yoshi's. Yoshi's San Francisco opened in November in a new $75 million building. The 180-seat dining room and the 200-seat lounge are tamed by the curves of slickly urbane design, and the 410-seat theater may not have a bad seat."
-- By GREGORY DICUM, New York Times, 2008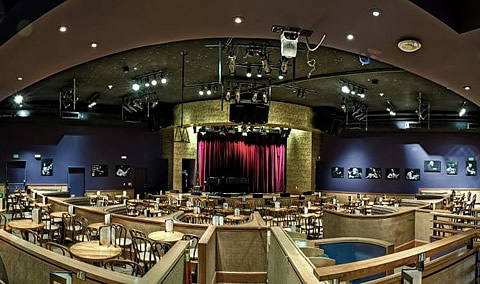 Quick Facts:
- Open 7 days a week for Private Events.
- Maximum capacity of up to 1000 guests.
- Four private rooms: the Irori Room, the Omakase Room, the Enkai Room and the Sake Lounge (see specific details for each room below).
- Yoshi's Jazz Club and Restaurant are both available for full and partial buyouts for groups of up to 1000 guests.
- Daytime private events are also available in both the Jazz Club and the Restaurant.
- Additional services such as audio-visual, transportation, linen rentals, florals, entertainment, and souvenir tickets printed with your corporate logo are available. Please inquire with your Event Manager for details.
Yoshi's San Francisco invites you to host your next event in our 28,000 square foot, two-story, state-of-the-art venue. Our four versatile and unique private rooms, as well as the option of renting both our main dining room and our Jazz Club, allow us to customize our space to comfortably suit the needs of private events of all sizes, with up to 1000 guests. Yoshi's offers many options for hosting a memorable, seamless event that you and your guests will truly enjoy.
Yoshi's Michellin-rated dining room features mouth-watering, modern Japanese cuisine designed by our highly-praised Executive Chef Shotaro "Sho" Kamio, whose mantra "Seasonal. Simple. Surprise." is accented by the use of modern and traditional Japanese techniques and local and sustainable ingredients in his kitchen and menu.
Chef Sho's inventive cuisine, an extensive selection of fine cocktails created by our talented bartenders, the excellent service provided by all of our staff, and the very best of local, national and international music by artists of many genres, all combine to make Yoshi's San Francisco the ultimate venue for cocktails, dining and entertainment.
Tuesday, 14 March 2017, 05:55 PM