New Stuff
[hide]
Photos of the Day
[hide]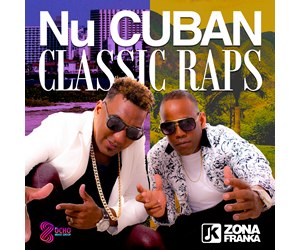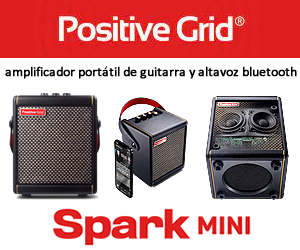 SpanishEnglishConcert Reports - 2005-02 - Milan, Italy
February 13, 2005
by Claudia D'Ammassa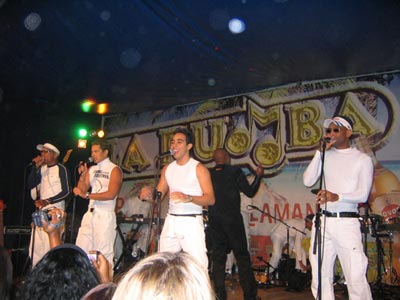 La Charanga Habanera in Milan
La Charanga Habanera placed on February 13th at the discotec La Rumba de Milan, Italy, thus beginning their European tour. Unfortunately, the concert began with a technical problem and all of the singers sat on the stage waiting about 15 minutes for the problem to be resolved.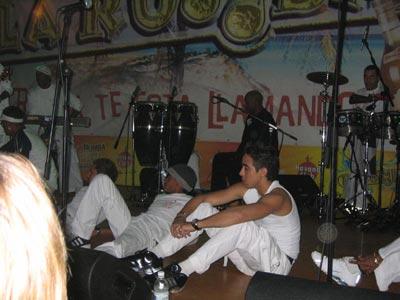 Technical problems
Together with this problem which probable discouraged them, you could see that the musicians were still tired from the trip, although they put on a long concert that lasted an hour and a half.

Aned and Noel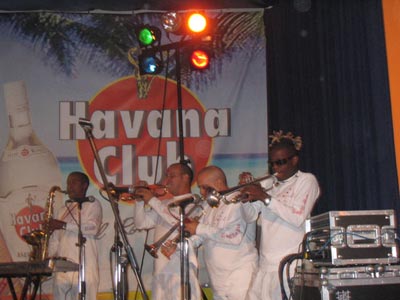 Los metales
They placed about three new songs which I personally like a lot, one of these is a reggaeton with a lot of rhythm, impossible to not move your feet!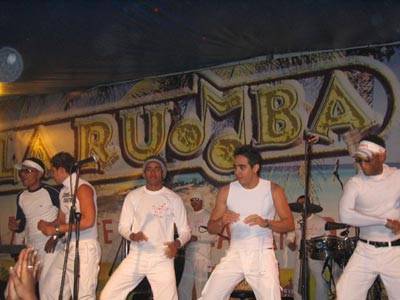 And now we're going to talk about the new singer, Leonardo Garrido!! He moved and sang well, but I think it will be difficult to fill the place of Ebblis!! But let's give him more time.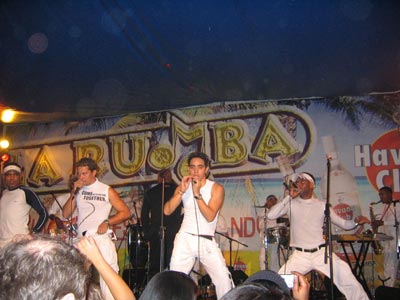 The newest charanguero, Leonardo Garrido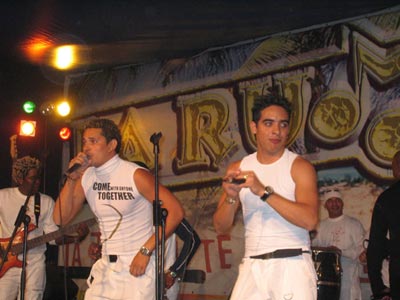 Los dos Leos
After the concert I was able to talk a little with David Calzado. He commented that they are preparing the new songs for the next CD, whichj they Hill begin to record in April. They are also preparing the music for a movie of Italo-Cuban production, and are filming a documentary of the history of the Charanga Habanera itself, an English production.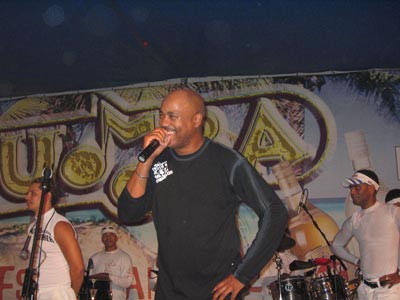 David Calzado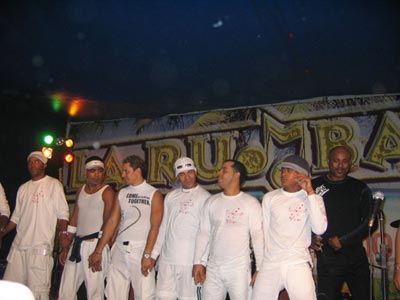 The end
After the concert I had the opportunity to greet Calixto Oviedo, who attended the concert with his wife, Lily Hernández.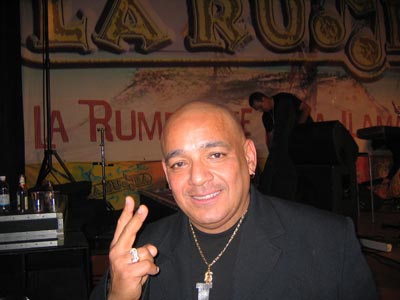 Calixto Oviedo
Calixto told me that at the end of February he will begin his promotional tour for his new CD "Calixto's Way", a "family tour" as he told me, in which his two sons, Yulién and Yarién, and his wife will also participate.
Tuesday, 22 March 2011, 07:31 PM