Indice - Table of contents
New Stuff
[hide]
Photos of the Day
[hide]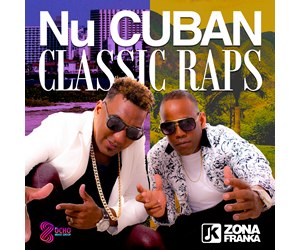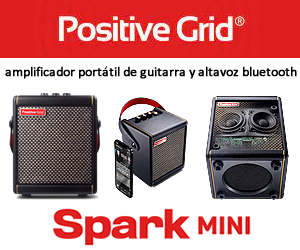 PlanetCuba Interviews - Dec. 2002 - Edmundo Pina
Thor Anderson: When's Van Van coming out with a new CD?
Edm: In February in the States. "At the Malecón". New music and new musicians. There have been problems with Caliente the producer.
TA: How is Juan Formell?
Edm: He is so, so, a very sick man.
TA: Can Van Van go on without Juan Formell?
Edm: Yes, it's an old orchestra, like Duke Ellington, Benny Moré. Formell is a genius like these.
TA: So that means it can go on without Formell?
Edm: Yes, but it won't be the same. Juan always changes Van Van's sound.
TA: What's new in Van Van's sound now?
Edm: There is a new dynamic.
TA: Because of the new musicians?
t; font-size: 12px !important; line-height: 1.5 !important;" align="left">Edm: Yes.
TA: Edduar (my friend and Edmundo's nephew) said you are getting a new drum keypad. Are you going to stop playing trombone?
Edm: I will play the percussion pad between horn parts.
TA: What parts do you play with the keypad?
Edm: The drum pad gives the orchestra a more advanced, modern sound.
TA: When did you start using the drum pad, what year?
Edm: 1987. Changuito only used timbale. The electronic pad added to the percussion. Juan Formell was a great innovator. He was very interested in what the drum pad could add. It was at the same time Formell started to make a fusion of Rock and Salsa. That was when we used the key pad to accent three/four in the measure with the bass sound.
TA: And the sound of the bongo bell?
Edm: Yes, and we started to use it for the sounds of Batá.
TA: When did you join the group originally?
Edm: 1983
TA: What were you doing before?
Edm: I used to play in some other groups, some Rock groups, with sounds like Earth, Wind & Fire. I also played with Pello El Afrikán.
TA: Why did Pupy leave the band?
Edm: He had many things he wanted to do that he could not do with Los Van Van. But his sound is a big part of Los Van Van. Van Van is part of Pupy.
TA: What did you think of the demonstrations in Miami against Van Van performing at the Latin Grammy's?
Edm: That's politics.
TA: There is a line in the song that Van Van uses to open up their concerts now, "El Yuma no…" or something like that. What's that about?
Edm: It is a nationalistic message directed at Miami Cubans.
TA: But Yuma is Cuban slang for Americans in general, no?
Edm: The message in the song is that we Cubans can do everything. The Yumas don't believe that we can, but we can do it.
TA: Who is that message for in America?
Edm: For Miami. It doesn't have anything to do with the American public.
TA: In all the world, where do you enjoy playing the most?
Edm: There are many places. The Hollywood Bowl in LA.
TA: What do you make of the Buena Vista Social Club phenomenon?
Edm: I am very glad that it happened. It made a lot of people know about Cuban music, even if it is not contemporary.
TA: What other groups and musics do you listen to?
Edm: I listen to Jazz a lot.
TA: Who in Jazz?
Edm: Yellowjackets, Wynton Marsalis, Pat Matheny. [Ed: Pat Metheny]
TA: I noticed in your new opening song, you have some music from Weather Report.
Edm: Yes, from Joe Zawinul. This adds a good dynamic. I heard that Zawinul likes what we did with this.
TA: Have you seen any of the Jazz Festival presentations?
Edm: Yes, Taj Majal, David Sánchez.
TA: What did you think of Taj Majal?
Edm: He was very funny.
TA: All the trips you have made to the US, why don't you defect?
Edm: Because I like Cuba very much. My friends are here, my mother.
© Thor Anderson 2003
Interested in visiting Cuba? Check out PlanetCuba.com for personalized excursions off the tourist track.
Tuesday, 22 March 2011, 07:31 PM