Lo Nuevo
[hide]
Fotos Del Día
[hide]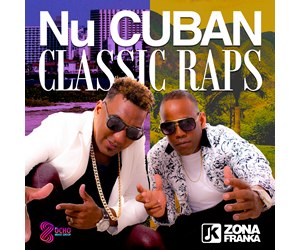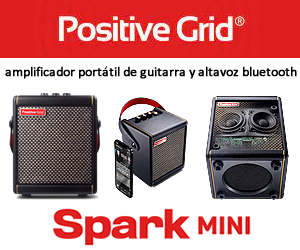 Cubadisco 2011 Report by Patrick Bonnard
Another Cubadisco has come and gone and thanks to Timba Photographer Patrick Bonnard , we have a first hand account of the 2011 ceremony. As always he has very generously shared some amazing and exclusive photos that capture the excitement of the moment. We will also be updating other sections of Patrick's gallery over the next few days. For now here is a taste from Cubadisco and Patrick's eyewitness report!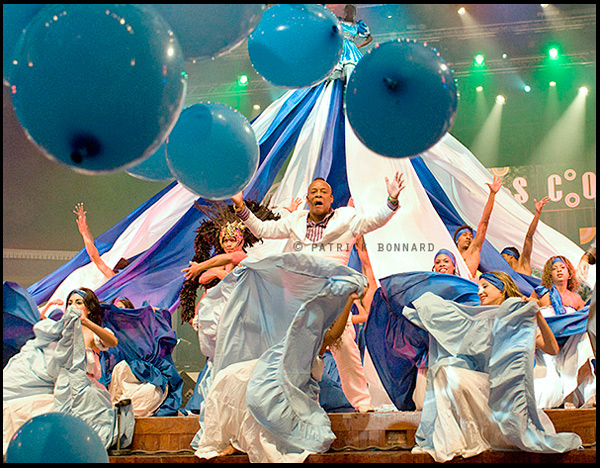 Elito Revé y Su Charagón @ Cubadisco 2011 - photo ©Patrick Bonnard used by permission
I was able to attend both the rehearsal and the Gala night of Cubadisco Awards at Karl Marx Theater.
Los Van Van opened the show and were performing live. The show was recorded in the Karl Marx Theater in Havana (a second award ceremony was taking place simultaneously in Santiago, host of Cubadisco Fair this year) and broadcast on TV the next day. Manolito performed with his Trabuco. Elito Revé closed the show with a beautiful performance of dancers, Yemayá rising in the air (you must already have seen that on youtube!). Elito won the award for the best album of popular dance music, and the "Gran Premio", awarded for first time in Cubadisco history to a timba band.
Elito Revé played at La Tropical on Sunday the 22nd of May and the concert was filmed and recorded for a DVD. Then he lauched his national tour in Oriente before leaving for Peru, Ecuador and Venezuela. He'll be touring in Europe end of July and August.
-Patrick Bonnard
I can only agree with the Cubadisco decion to award these two prizes to Orquesta Revé for their latest CD ¿De qué estamos hablando? . They faced some tough competion from Adalberto Álvarez y su son (El son de altura ), Paulo FG (Sin etiqueta ), Manolito Simonet y su Trabuco (Trabuco una vez más ) and Bamboleo (¿Quién manda? ). However, ¿De qué estamos hablando? is a truly outstanding album, demonstrating Orquesta Revé standing firmly at the top of the first line. If you haven't heard it yet, click here for my review.
For those of us not fortunate enough to attend Cubadisco, here is the video that Patrick was referring to where we see the beautiful grand finale of Cubadisco 2011, with Clave y Guaguancó and the Cuban Televison Ballet performing Agua pa' Yemayá with Elito Revé y Su Charangón. Enjoy and stay tuned for more reports on Cubadisco 2011!
Revé perform Agua pa' Yemayá @ Cubadisco with Clave y Guaguancó & the TVC Ballet
jueves, 28 junio 2018, 09:38 am