Barbaro Fines y su Mayimbe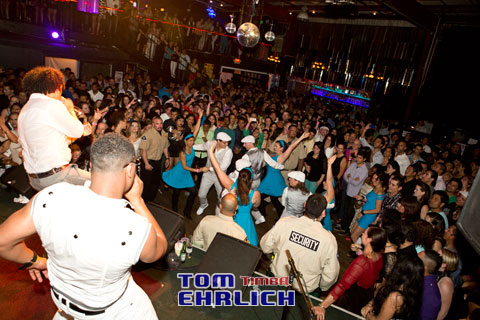 Mayimbe filled Cafe Cocomo in San Francisco with 1000 fans on their 2013 US tour
Beginnings
In January 2010 Barbaro Fines Forte, a Cuban pianist residing in Lima, Peru, decided it was time to start his own band. Barbarito, as he is known to his fans, had previously worked with a number of famous bands in Cuba - Bakuleye, La Charanga Forever, Alain Daniel, La Rebambaramba, Moneda Dura, Issac Delgado, Paulito F.G, La Caro Band and in Peru with Los Conquistadores de la Salsa. Lima has always been an important center of Timba, but the Peruvian-based bands had experienced limited international success, perhaps due to the difficulty of the Cuba-centric nature of timba fans, and perhaps because most bands focused on doing covers of timba hits rather than developing original material.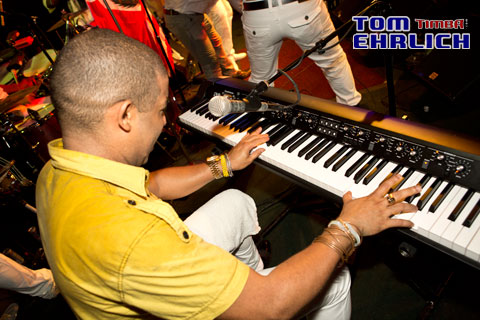 Bandleader and pianist Barbaro Fines has an electrifying style
Enter Barbaro Fines
Lima, with it's seething timba scene, devoted timba fan base and mix of Cuban musicians and timba-playing Peruvian musicians was ripe for the picking. Barbarito built up a repertiore of original material composed and arranged by himself and brought together a mix of Cuban and Peruvian musicians to perform it. After four months of intense rehearsals Mayimbe was born on May 29, 2010. Barbarito's music was an instant hit in Peru, and when the demos reached Europe, they became a popular part of the DJs playlists. In 2011 Mayimbe released their first CD "De La Habana a Perú" and again achieved instant success. In 2012 they did their first European tour followed by their first US tour in 2013 where the debut concert at Cafe Cocomo was packed and the band proved that they are the genuine article with a show that left fans gasping for breath.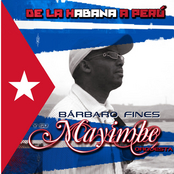 Mayimbe es Una Sola (There is Only One Mayimbe)
Success also brought the band some unusual difficulties in the form of a sudden explosion of bands named "Mayimbe" resulting in a song by the name of "Mayimbe es una sola" on their second release "Mensajeros de Dios"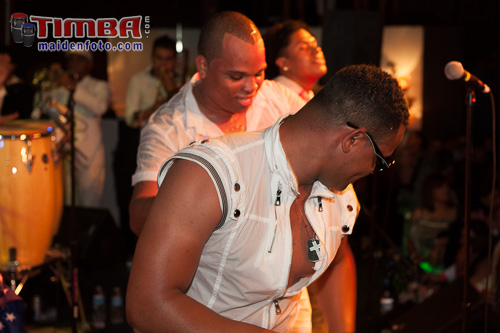 Mayimbe has worked hard to break down the prejudices faced by any timba band not coming out of Havana, and they have been successful. They are one of the busiest bands in Lima and have proven themselves to both the European and US audiences. We are looking forward to seeing more of them as they become a regular part of the European Tour season, and we eagerly awaiting their next CD.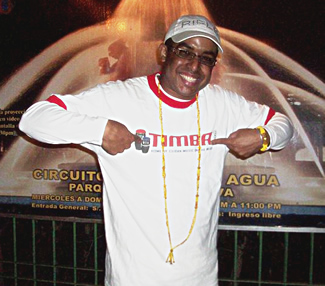 Barbaro with his Timba.com shirt!
Check out their new Offical Homepage with Videos and Music
Follow Barbaro Fines & Su Mayimbe at Facebook
Michelle White - lunes, 22 julio 2019, 05:25 pm