New Stuff
[hide]
Photos of the Day
[hide]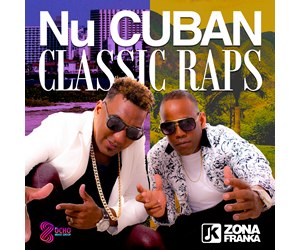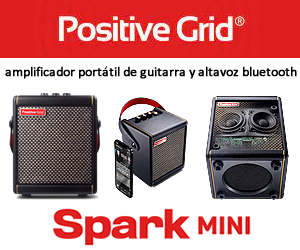 Dantes "Riki Ricón" Cardosa



Dantes Cardosa did a very good job at the impossible task of replacing Michel Maza in Charanga Habanera in late 1998. In honor his his extreme popularity with the ladies, Tirso Duarte gave him the apodo "Riki Ricón" and wrote a brilliant song for him to sing. From that point on it became his stage name.
After singing very well on two great Charanga Habanera discs, Dantes set out on a solo career, adding his name to the list of matinée idol singers who were never able to recapture the level of musical brilliance, or popularity, that they did playing in the highly competetive and disciplined world of Havana's top timba bands. Dantes had a brief stint with Bamboleo and as of this writing appears to be back with Charanga Habanera.
from Riki's Management:

onocido a nivel nacional e internacional como el Ricky Ricón, Dantes Cardosa González nació el 28 de mayo 1976, en la Ciudad de La Habana, Cuba. A los 17 años se gradúa de bailarín en Escuela de Danza de Tropicana, pero su primera incursión en la música fue como vocalista principal del grupo Impacto Latino. Dos años después pasa a integrar la orquesta Bakuleyé, del director Pedro Pablo Pérez. Con esta agrupación viaja por primera vez al extranjero (Lisboa, Portugal) como parte de la delegación cubana que participó en el Festival Mundial de la Juventud y los Estudiantes. Durante su estancia en Bakuleyé participa en la filmación del video clip titulado el "Ula Ula", (premio Lucas 1998) de gran aceptación popular.
En el año 1999 el maestro David Calzado lo llama para formar parte de la nueva Charanga Habanera. Su primer éxito a nivel nacional e internacional fue la canción el Ricky Ricón, (compuesta por Tirso Duarte y David Calzado), inspirada en la personalidad de Dantes y cuyo video clip fue galardonado también con el premio Lucas 1999. Este tema musical obtuvo tantos reconocimientos que se mantuvo en el hit parade nacional durante los años 1999 y 2000.
Dantes ha actuado en importantes escenarios de todo el mundo (América del Norte: Estados Unidos, México; América Latina: Argentina, Perú, Colombia, Panamá, Puerto Rico; Europa: Italia, Alemania, Francia, Portugal, Suiza, Suecia, España, Holanda; África: Tunisia). Su protagonismo fue destacado en el CD "Tiene de Cuba, tiene melao" en el cual interpreta como solista principal los temas: Pila Cerrá, Tiene de Cuba, Tiene melao y Charanga que manda. Dantes recibió el Grammy 2003 por el CD "Live in USA" de David Calzado y su Charanga Habanera.
En el 2002, tras una breve estancia en Bamboleo, del director Lázaro Valdés, Dantes crea su agrupación: La Ricky Band, con la cual interpreta sus propias canciones y realiza arreglos a temas de Tirso Duarte. En diciembre de 2002 hace su primera presentación en la "Casa de la Música" de La Habana (Galiano), con un gran éxito. De igual modo graba el primer demo de su autoría titulado "Amor de Primavera" y filma el vídeo clip de dicha canción. Un año después, Dantes y su Ricky Band realiza una gira de tres meses por toda Italia, donde decide continuar su carrera. En ese período gana la segunda posición de cantante salsero más carismático a nivel mundial (según encuesta efectuada por timba.com).
En diciembre 2003 forma una nueva agrupación: Dantes y su Bomba, con excelentes músicos cubanos y europeos. Para este proyecto arregla y remixa parte de su repertorio, así como incursiona en ritmos que le permiten lograr una suerte de fusión musical del rap, pop, y la balada, junto con un toque de timba, con una sonoridad inédita.
En septiembre 2005 regresa a Cuba para grabar su nuevo disco, pero a la semana de estancia en La Habana debe viajar a Lima, donde es invitado a participar en el espectáculo televisivo "Bailando con las Estrellas, trasmitido por la Panamericana Televisión de Perú. En dicho concurso gana un premio en metálico, que dona íntegramente a la "Asociación Perú Niñez", para la rehabilitación de niños gravemente enfermos.

En enero del 2006 regresa nuevamente a La Habana para continuar con la producción de su primer disco como solista. Nace así el CD "En mi la fe", con arreglos de Pedro Camacho y autor de la mayoría de las canciones. Para la realización de su disco, Dantes hizo una selección de importantes jóvenes músicos cubanos tales como Yulién Oviedo en la percusión; Marcos Alonso en las guitarras eléctrica y acústica; Anselmo Camero Torres en las trompetas; Josbert Batista en el bajo; Pedro Camacho a cargo del piano y los teclados; Eduardo Fonseca Torres "El Halcón" en los trombones. En los coros: Dantes, su hermano Dayán Cardosa, Yulién Oviedo y Osmany García. Esta producción tuvo, además, todo el apoyo profesional e incondicional del maestro David Calzado.
"En mi la fe" es un disco donde el artista puso lo mejor de sí para su querido público.
Con voz melódica interpreta canciones románticas con influencias de salsa puertorriqueña, pero también hace gala a la fusión, la balada y canta bachata a dúo con Haila María Mompié.
Algunos de estos temas, como "Serás en mi" y "Con la de al lado" en poco tiempo se han colocado entre los primeros lugares de preferencia del público cubano.
Con su voz dulce y melódica (y al mismo tiempo enérgica) Dantes ha logrado destacarse por su timbre singular. Para sus amigos y seguidores a nivel nacional e internacional seguirá siendo El Ricky. Los italianos, por su parte, cariñosamente lo denominan "el Rey del palco escénico".
Kevin Moore - Wednesday, 23 March 2011, 03:31 AM