Latino & Afro-Cuban Studies - Berta Jotter - Williams College
REGISTER HERE - WEBSITE (MORE INFO) - call +1.413.597.3340
New Meanings: Afro-Descendant Percussion Practice - A Symposium
Williams College + Mass MoCA | February 12-14, 2010
Come and join us as we explore and network percussive traditions from the African Diaspora with some of most experienced artists and performers in the U.S.
New Meanings: Afro-Descendant Percussion Practices, explores the impact and direction of musical developments in the African Diaspora. Through interactive workshops, panels, lecture-demonstrations, video and concerts, the symposium will examine the contemporary interconnectivity that exists between percussion practices from West Africa, the Caribbean and the U.S. Guest lecturers and artists include: Pedrito Martinez, Roman Diaz, M'bemba Bangoura, Ilu Aye, Café da Silva, Tyshawn Sorey, Mike Wimberly, Barbara Browning, Sonny Allen, Frisner Augustine, Atiba Rorie, Berta Jottar, Bashir Shakur, and more!!
Student Registration $35
Early Registration $75 (before Jan. 29)
Late Registration $85 (before Feb. 12)
Door Registration $100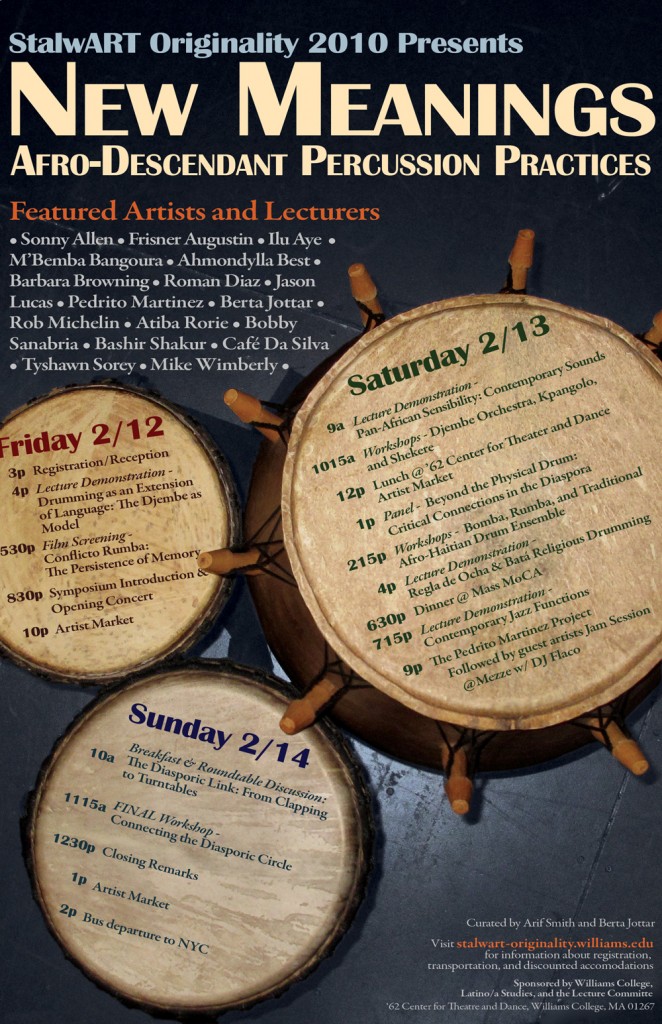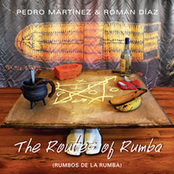 The Routes of Rumba (Rumbos de la Rumba) is the result of the collaboration between professor Berta Jottar and music virtuosos Pedro Martí­nez and Román Dí­az. It is a conceptual musical journey about Rumba's performance culture understood as a set of socio-historical relations. Each track is located within a different psychic space to evoke a sense of walking in la Havana, or circulating in the African Diaspora, or feeling caught between love and conflict, between the secular and the sacred. This is a multi-media album containing 11 audio tracks, 1 flash file (an interactive rumba where each instrument's sound is activated by your computer's mouse), and 1 video file (a short lyrical video about Pedrito's and Roman's synergy). An exceptional download for rumba collectors.
Michael Lazarus - martes, 09 julio 2013, 04:08 pm