New Stuff
[hide]
Photos of the Day
[hide]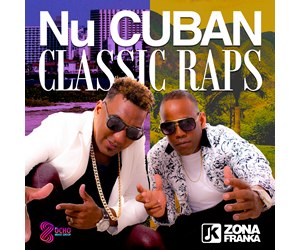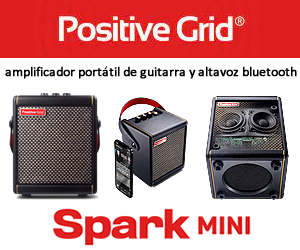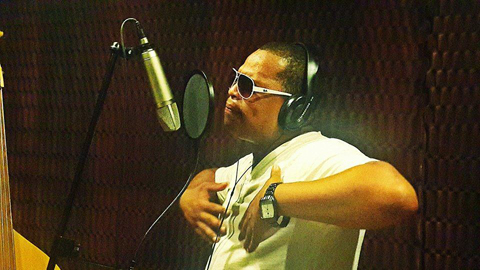 Angelito Ramirez recording his first single "Amigo de qué"
instrument: Vocals, Bandleader, Songwriter/Composer
groups: Angelito Ramírez y El Tren Bala, Barbaro Fines y Su Mayimbe, A1-Band, DFarándula, Los Trabucos de la Salsa
recordings: Mi historia (El Tren Balá), De La Habana a Perú (Mayimbe)
birthplace: Barrios Altos, Lima, Peru
musical background:
current residence: Lima, Peru
official biography:
Angel Ramirez, "Angelito", is a kid who was born and raised in a poor and crowded neighborhood of Lima, Barrios Altos. As the vast majority of those living in a neighborhood like his, he had a difficult childhood and adolescence, great need. But maybe it was the same need and love of music that led him to become a founding member of the iconic band from Barrios Altos, " Los Trabucos de la Salsa" . This is where he began his musical career as a singer. After a few years he was a founder and driving force behind the orchestras DFarándula, A1-Band and Mayimbe. With the latter he acheived the recognition of his talent. Despite being, thus far, the Peruvian Timba singer with the greater acceptance within and outside our country, unlike many other singers and musicians, "Angelito " has not lost the humility of a kid from the neighborhood. He has not forgotten his roots and is aware that he is a guy from the street.
Due to his humility, the charisma that he radiates on stage, and for being a man of the people, he now began his project under the name "Angelito Ramirez & El Tren Bala", which with only 4 months of training had the pleasure of performing their first international tour the neighboring country Argentina.
In February 2016 ANgelito & El tren Balá released their first CD " Mi Historia" on the Cubamusic label and under the musical direction of his friend the excellent Cuban musician Amarat Aguila Stuart, who was the former musical director of Michel Maza in Cuba, and worked with flagship orchestras such as Bamboleo, Pachito Alonso, Doble Impacto and La Farandula, among others; having as guiding teachers in his career the stellar Feliciano Arango and Naples. Certainly El Tren Balá includes both Peruvian and Cuban professional musicians; graduates in the best music schools that pour out their talent every weekend on the stages of Lima.
El Tren Balá is a mix of Cuban and Peruvian musicians:
Director/Songwriter/Composor: Angelito Ramírez (Perú).
Piano/musical directorl: Martín Villanueva "Tripio" (Perú)
Vocals: Maikel Orizondo (Cuba), Renato Fernández (Perú).
Horns: Rudy (Trompeta), Denis (Trombón), Roger (Trombón), Juancito (Saxofón) all Peruvians
Drums & Timbal: Manuel Moreno "Hueso" (Cuba).
Congas: Felito Silva (Cuba).
Baby Bass: Reynier Perez (Cuba).
Güiro: El Baby (Cuba)
Keyboard: Yordanky Hernández "El Rubio" (Cuba).
Renzo Rey Urcia Lucana.
Manager/Representative
Contact & Info
+51 997081977
+51 981 539 11
E-mail: angelitoramirez.trenbala@gmail.com
Facebook: Angel Ramírez
Michelle White - Wednesday, 24 August 2016, 03:39 PM