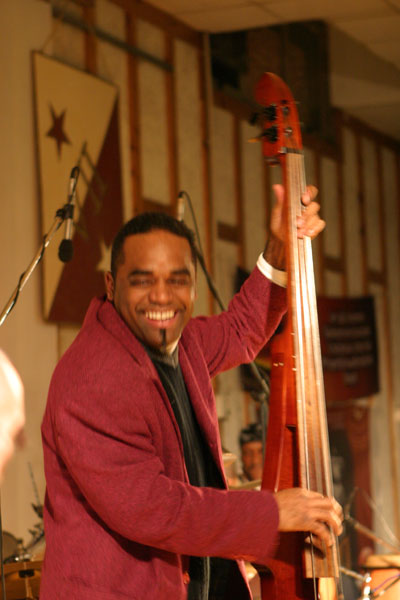 Photo courtesy of Luca Boratto
instrumento/instrument: bajo/bass
grupos/groups: Calixto Oviedo y Latin Train, Bamboleo, Tony Martinez, Mercado Negro, Trio Chocolate, La Cubanisima
grabaciones/recordings: ?
lugar de nacimiento/birthplace: La Habana
formación musical/musical background: La Escuela Nacional des Artes (ENA)
lugar actual de residencia/current residence: Milan, Italy
Eduardo Céspedes is one of the original founders of Bamboleo. He left Bamboleo shortly after it's founding and moved to Italy. Currently he plays with Tony Martinez, Mercado Negro, Trio Chocolate, La Cubanisima and Latin Train.
Michelle White - Wednesday, 23 March 2011, 03:31 AM