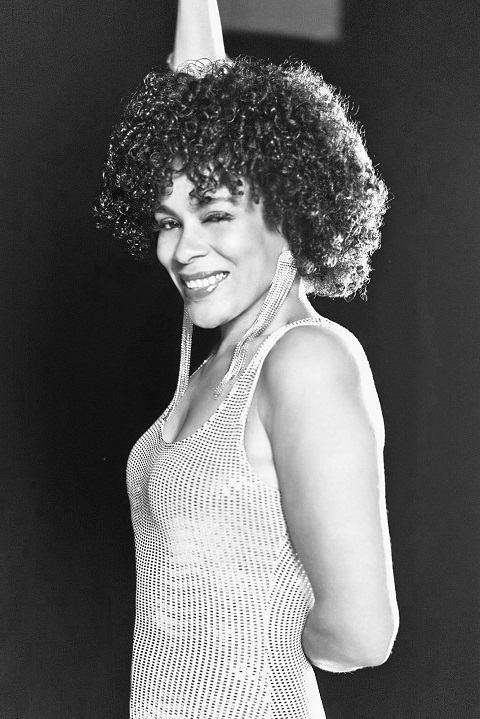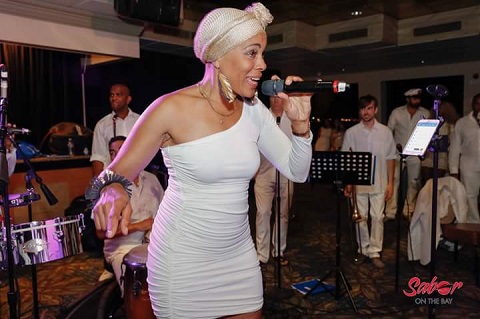 instrument: vocals
groups: Lily La Amazon del Sabor y Orquesta, L&C Band, Raul Lara y sus Soneros, La Sonora Clasica, La Jugada, La Liga Habanera, La Recompensa, Latin Train, Ice Cream Vendors, Eyeife, Didara Band, Latin Jazz Ensemble
recordings: Raul Lara y sus Soneros, Latin Train: Calixto's Way, Ice Cream Vendors: Welcome to the world club
birthplace: Camagüey, Cuba
musical background: Empirical
current residence: Los Angeles, California
Lily "La Amazona del Sabor" a Cuban singer of Camagueyan origin. She was undiscovered until Calixto Oviedo recognized her talent in his own house while listening to a demo. Since that time he believed that the star of the Centeno Hernandez family she, and this has proven to be the case. In a few years her career credits include jazz festivals in Spain, Austria, Germany, Scandinavia (Sweden, Finland, Norway and Denmark) Italy, the USA,. mportant jazz clubs in Europe and the USA. She was nominated for Latin Grammy for her participation on the CD Raul Lara y Sus Soneros. She has also received honors from Salsa stars of Puerto Rico and New York such as Jerry Rivas and Ralph Irizarry who named her THE AMAZON OF SALSA.
She sings son, salsa, timba, bossa and has a unique charisma, powerfuly dynamism and easily wins the hearts of audiences public, she gives herself completely. At present Lily is working with Latin Train (Calixtos band) 'La Sonora Clásica and different bands in the area of Los Angeles CA. We are in the presence of one of the greatest Cuban timberas and soneras of the moment. Words endorsed by the Puerto Rican musician and producer Jose Lugo: "Calixto there is no one like Lily ..."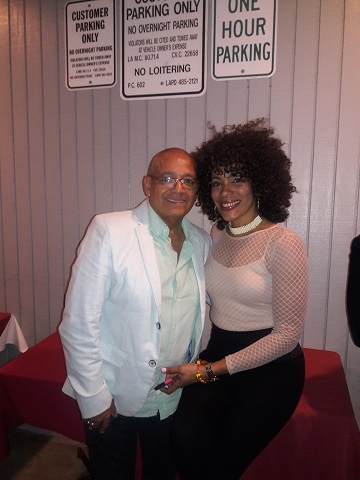 Lily & Calixto
Calixto Oviedo – musical director and drummer/timbalero with an illustrious career of 38 years as a professional percussionist. Click here to read his entire biography.
Michelle White - Monday, 31 July 2023, 05:48 AM