Lo Nuevo
[hide]
Fotos Del Día
[hide]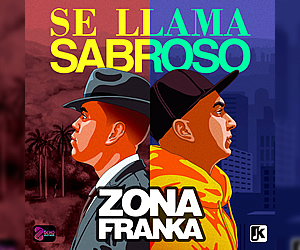 Mario "Mayito" Rivera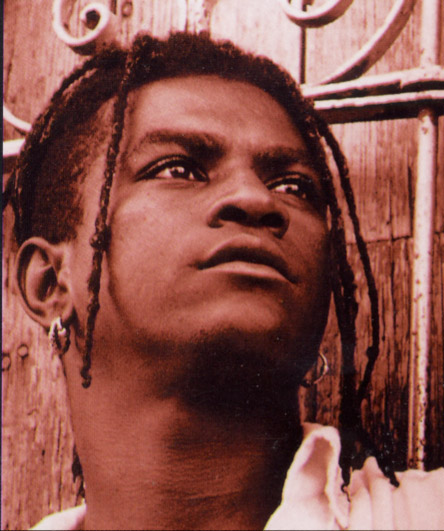 instrumento/instrument: voz - voice; percusión
grupos/groups: Los Van Van
grabaciones/recordings: Los Van Van: Arrasando, Los Van Van: Chapeando, Mayito Rivera: Negrito Bailador (Grammy nominated), Los Van Van: Llegó Van Van, Los Van Van: Esto te pone la cabeza mala, Los Van Van: Ay Dios, ampárame, Los Van Van: Lo Último en vivo, Mayito Rivera: Pa' bachatear...Chappotín, La Rumba soy yo, Juan Ceruto: Gracias Formell, Haila Mompíé: Haila, Manolín: De buena fe
lugar de nacimiento/birthplace: ?
formación musical/musical background: ?
lugar actual de residencia/current residence: La Habana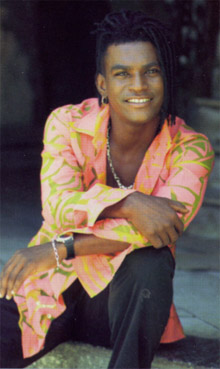 Mayito Rivera is probably the most revered Cuban vocalist since Beny Moré. We'll be adding more information about his life shortly, but his music is a matter of public record. From his first guías on "¿Qué tiene Van Van?" he's produced a long string of classic recordings with Los Van Van: "Soy normal, natural", "Voy a publicar tu foto", "Un socio" "Mándalo y ven", the second version of "De La Habana a Matanzas", "El Tren se va", "Llévala a tu vacilón", "La bomba soy yo", and of course, the epic anthem "Soy todo".

He was a member of Team Cuba, and has been featured on "Gracias Formell" and nearly every other all-star compilation produced in Cuba in the last decade, and most who have been lucky enough to visit La Habana have heard him in one of his legendary guest appearances with other groups, where his improvisatory skills can be heard in their full splendor as he joins Bamboleo, Issac, and other groups -- always in perfect form and always creating the mood, among the bandmembers and audience, that history is taking place before their eyes.
One need only listen to the widely circulated bootleg recording of Mayito's guest appearances with Issac Delgado on "El Solar de la California" and "Amor sin ética" (I was there!) to experience the power and atmosphere that this giant of Cuban music brings with him everywhere he goes. And to hear him sing "Soy todo", en vivo, with Los Van Van, is a peak experience that has profoundly moved thousands of people on every continent. [Kevin Moore]
Michelle White - miércoles, 21 agosto 2013, 05:10 pm