New Stuff
[hide]
Photos of the Day
[hide]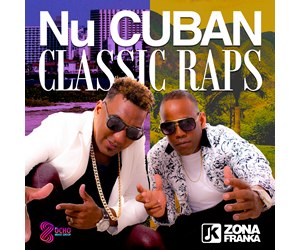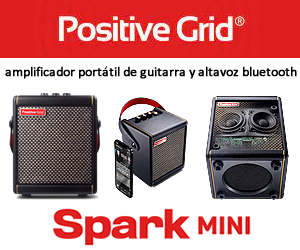 Tony "El White" Rodríguez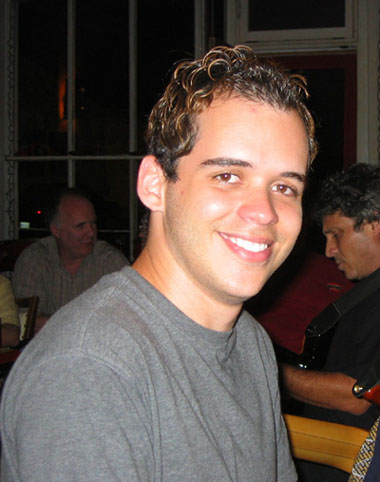 instrumento/instrument: piano
grupos/groups: Issac Delgado, Top Secret
grabaciones/recordings:
lugar de nacimiento/birthplace: La Habana
formación musical/musical background: Manuel Saumell, Amadeo Roldán
lugar actual de residencia/current residence: La Habana
After playing with José "El Greco" Crego in the jazz group Top Secret, Tony Rodríguez has recently joined up with Issac Delgado. He won a jazz competetion, the "concurso Jo-Jazz", in 1999. Tony recently participated in recording a live Jazz CD in Canada that won the ECMA award for Best Jazz Album.
.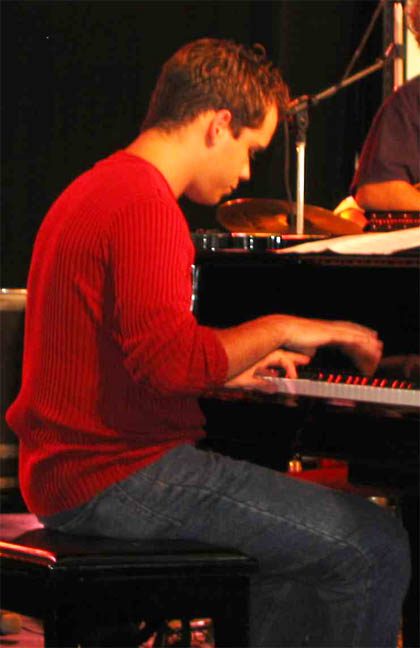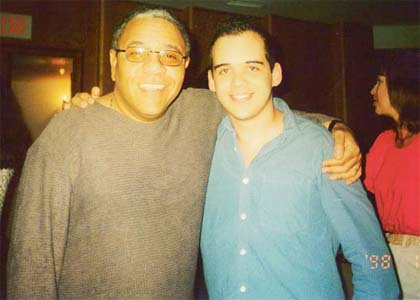 with Ignacio Berroa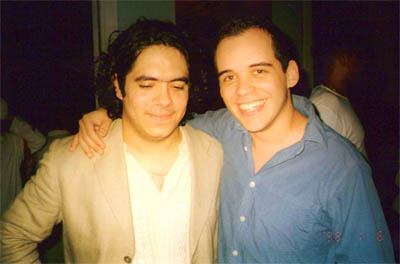 with Armando Gola, bassist of Gonzalo Rubalcalba, and previous of Manolín
Michelle White - Wednesday, 23 March 2011, 03:31 AM