New Stuff
[hide]
Photos of the Day
[hide]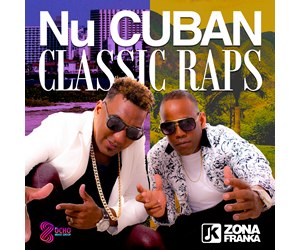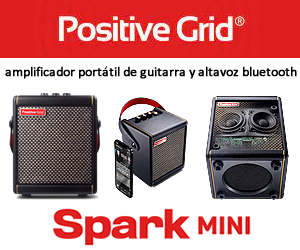 CD Review: Bendita Guanabacoa (Hermanos Arango)
EGREM September 27, 2019
Review by Bill Tilford, all rights reserved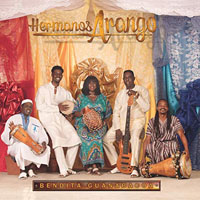 In the interests of full disclosure, this reviewer wishes to mention that he also wrote some of the liner notes for this album. In lieu of the usual review format, the following is an excerpt from those notes:
Music has always been much more than a mere collection of sounds for singing and dancing. The ancient Greeks felt that music and mathematics were branches of the same science, Johann Sebastian Bach composed music as a form of worship, and in Africa, which gave life to the beating heart of this album, music has forever been a language for both secular and spiritual communications. Indeed, in Cuba, the Afrocuban music which has assumed its place among the most advanced on our planet has evolved from, while still respecting the integrity of, those spiritual messages. If the Greeks were right, and music and mathematics truly are branches of the same tree, the most advanced music of today can be compared to particle physics, where new discoveries are made through constant experimentation. Using that comparison, Los Hermanos Arango are like the Large Hadron Collider of Cuban music, always combining and recombining the best and most challenging of the various elements of Cuban music in new and exciting ways. In Bendita Guanabacoa, you are about to listen to the results of a remarkably successful musical experiment that combines the best of Afrocuban folklore, Jazz, Rumba, Timba, even some touches of Classical music. Some combinations of these elements have been used successfully many times in the past, but this may be the first recording that brings all of them together in the same place at this level with successful results —rather like discovering that new element in this musical Large Hadron Collider. Like such new elements, sometimes these come together but briefly, and at other times lasting bonds are formed.
The Arango family itself has a long and distinguished musical history that gives it the experience to make their concept work. Feliciano Arango, leader and bassist, has an especially distinguished history in Rumba, Jazz (he played bass with the late, great, Emiliano Salvador) and Timba (he was the original bassist for NG La Banda and has influenced several other bassists since then). The family in general is among the most important in Afrocuban music, and their experience and talent permit them to gather these different elements without resorting to gimmicks or sounding like something artificial. Very few people can be particle physicists, and very few people can do what you are going to hear in this album. According to Feliciano, Bendita Guanabacoa is primarily a tribute to their blessed ground: Guanabacoa, which remains their home. The second most important influence in this new recording is the album Patato y Totico (Verve, 1967) in which Patato is Carlos Valdés, and Totico is Eugenio Arango, Feliciano's uncle. That album assembled some of the greats of the day including Cachao and Arsenio Rodriguez. It, too, was a very successful if more limited experiment, combining traditional with some modern elements in one of the most advanced Rumba albums of its day (and it is still valuable music even now). Like Patato y Totico, Bendita Guanabacoa, which is also a tribute to the home of Los Hermanos Arango, uses Rumba for its foundation, but much has happened in the universe since the 1960s, and this new recording goes far beyond its ancestor, reimagining a few of the songs from that early recording but also using several other songs not found in the first. If you have ever wondered just how closely related Timba and Rumba truly are, this album will resolve any doubts (and if you were a fan of Los Metales del Terror, the brass arrangements in this album will delight you). Ibbú Kolé has a Classical beginning (el gran Cachao, a progenitor of both the Mambo and the modern descarga, also played in the philharmonic orchestras) There is a Spanish Gypsy element in Inspirado en tu canción. There are wonderful moments of suspense as new combinations appear and disappear throughout the album. Whether you are a Rumbero, a Timbero or a Jazzista, Bendita Guanabacoa will make you dance, but it will also make you think. If you believe that there are any firm boundaries in this music, it might even change your opinions about what is possible.
--Bill Tilford. From the Isle of Music & TIMBA.com

Bendita Guanabacoa was nominated in the Instrumental Vocal Music category of Cubadisco 2019.

Here is an authorized link to the audio of the track Nuestro Barrio from the album in YouTube:
At this writing (September 2019), the physical version of Bendita Guanabacoa is only available in Cuba, but the digital version is available in several digital outlets including

Amazon.com
ITunes
Spotify
Deezer
YouTube (audio only)

Here is EGREM's offical "Making of" Video:
Track List With Composers:

1. Nuestro Barrio (Eugenio Arango Montero "Totico")
2. Bendita Guanabacoa (Feliciano Arango Noa)
3. Ibbú Kolé (Fernando Arango García
4. Agua quie va a caer (Eugenio Arango Montero "Totico")
5. Ochosi (Eugenio Arango Noa)
6. Inspirado en tu canción (Feliciano Arango Noa)
7. Ingrato corazón (Eugenio Arango Montero "Totico")
8. Orula (Eugenio Arango Noa)
9. En el callejón (Eugenio Arango Montero "Totico")
Roster for Bendita Guanabacoa
Role - Instrument
Name
Director
Feliciano Arango
Bass, Percussion, Vocals, Lead
Vocal 2
Feliciano Arango Noa
Lead Vocal 2,4,5,7,8,9; Percussion incl. Quinto
Eugenio Arango Noa
Piano, Vocals
Fernando Arango García
Lead Vocals 1,2,3,6
Cristina Arango Noa
Guitar, Lead Vocals 2
Jesús Ignacio Arango Noa
Vocals
Yusleidy Vega Arango
Tambor Batá Iyá, Percussion
Jesús Lara Oviedo
Tambor Batá Itotele
Delvis Chamendi Ibarra
Tambor Batá Okónkolo
Joshua Lara Ibáñez
1st Trumpet
Luis Fernando Chávez Piloto
2nd Trumpet
Armando Yunior Martinez Ortega
Tenor Sax
José Luis Hernández Nuñez
Trumpet Solos 1,2,6
Roberto Garcíá
Musical Production
Feliciano Arango
Arrangements
Feliciano Arango 1,3; Fernando Arango 2,6,9; Hermanos Arango 4; Eugenio Arango Noa 5,7,8
Production
Fernando Arango
Executive Producer EGREM
Gretel Garlobo
Recording, Mix, Mastering Engineer
Giraldo García Fernández
Recording Assistant
Eduardo Vicento Pico
Graphic Production
Yamilé Leon
Graphic Design
J.A. Mompeller
Photography
Alejandro Azcuy
Bill Tilford - Saturday, 16 May 2020, 12:45 AM