New Stuff
[hide]
Photos of the Day
[hide]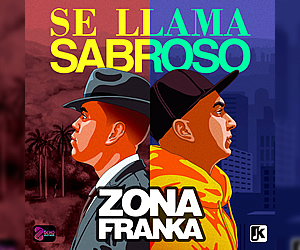 CD Review: Canto a Dios by Chucho Valdés (EGREM)
Review by Bill Tilford, All rights reserved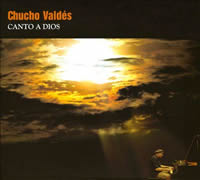 Chucho's recordings with the Afro-Cuban Messengers (Chucho's Steps and Border Free) have received a lot of justified critical acclaim and success in the United States, but the success of Chucho's Steps may have distracted the attention of North American listeners from a recording which is, as wonderful as these other recordings were, even more profound and beautiful in this writer's opinion. In Canto a Dios, Chucho works with Orquesta Sinfónica Nacional de Cuba and Coro Nacional de Cuba, but interestingly enough, this setting brings out some of the most extended and awe-inspiring piano passages of any of his recordings, there is a healthy mix of North American Jazz and Cuban Jazz, and the compositions reflect the deep emotions aroused by the themes that inspired them. The length of some of the pieces (Canto a Dios is over 8 minutes in length, La Tormenta y La Calma is over 10 and Tributo a Africa more than 16) may have contributed to the fact that this has not received more radio play, but the statements being made in these pieces, which can be considered suites since they have movements, merit the length, and from a compositional standpoint this can be considered to be Chucho's greatest album to date.
Nanu is a Jazz Waltz dedicated to the mother of San Lázaro (Babalú Aye) and features some astonishingly beautiful piano interludes at several points in the piece. Claudia is a beautiful ballad that has been previously recorded, originally with Irakere. La tormenta y la calma is inspired by the Mississippi River and is a suite that reflects the river's moves - violently energetic during floods and supremely calm at other times. Canto a Dios is a tribute to New Orleans and the victims and survivors of Katrina, and it is in this piece that the orchestra and chorus do their most important and beautiful work. This is a deeply spiritual and moving composition, and anyone whose life experience includes Katrina should seek to listen to this. Shaka Zulu (Homenaje a Africa) is a suite with multiple movements that ultimately bring the album to an explosive finish.
Canto a Dios was nominated for a Cubadisco award (Instumental Music) in 2013, and it is as deep as the river which inspired some of its compositions, and when the excitement surrounding Chucho's most recent release, Border Free, has subsided a bit, Canto a Dios deserves a much closer second look by North America. It is not impossible that it will be one day be considered a masterpiece.
The roster of musicians involved in this project includes several dozen musicians, and therefore they will not be listed here, but it is worth mentioning the interesting pedigree of the production: it was recorded at Estudios Abdala, mixed at EGREM's Estudios de 18 and mastered at EGREM's Estudios Areito. The overall production quality is as superb as the music.
Songs:
Claudia
Nanu
La tormenta y la calma
Canto a Dios
Shaka Zulu (Homenaje a Africa)
Bill Tilford - Monday, 12 May 2014, 10:43 PM