Lo Nuevo
[hide]
Fotos Del Día
[hide]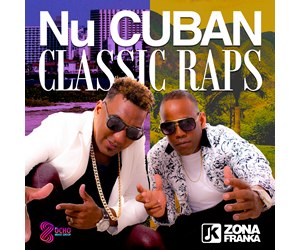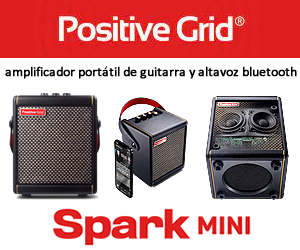 Dime Qué - (Calle Real Productions) Released 2015.12.21
CD Review: ¿¡Dime Qué?! by Calle Real
(Calle Real Productions 2015)
Review by Michelle White , all rights reserved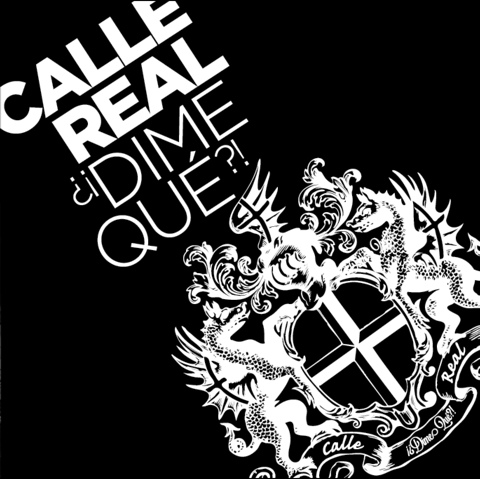 Calle Real's "¿¡Dime Qué?!" is their third album and in the running for best timba album of 2016. The arrangements are sophisticated, with exciting harmonic progressions and spot-on use of gears and efetcos in the rhythm section, while the horns also impress with super-tight mambos that have tremendous groove. Calle Real make the most of what I love about timba with all its layering. "¿¡Dime Qué?!" has a rich instrumental texture: tres, piano, subtle synthesizer, elecric guitar, electric and acoustic bass and the horns, all woven together to create an irresistible dance album.
"¿¡Dime Qué?!" has ten tracks but I predict that two are not going to be used by DJs — the intro and the odd one-minute track "Donymood". To be honest, the only problem with the Intro is that they didn't make a full-length song out of it. It is an explosive start to the album, opening with a furious piano tumbao and a catchy coro, but it ends all too soon after just over 1 minute — too short for the DJs but maybe just right as a section of a dance performance.
"Donymood" sounds like an old recording from a seedy bar and is the result of catching the ambient sound in a single mic. But it's all part of the mood of "Donymood", and I will say that as out of place as it may seem on a timba album, it is tailor-made for Quentin Tarantino's next movie set in Mexico.
This leaves us with eight dance tracks. "Somos el Team" is the third part of the Somos Trilogy an the mission statement of this album. Pa' que sepas que ya mi team está tocando, y si acaso quieres fiesta, Somos lo que estás buscando (if you want to party, we're what you're looking for). Each song, while supremely danceable, has its own colors. "Te lo di" shifts from energetic to a contemplative, romantic mood at about 4 minutes. "Créeme" starts out with a combined piano/tres tumbao and a laid-back groove that I find irresistible, "Película en color" is another example of a timpop that Calle Real does so well. The album also includes a remake of "Hoah" — one of the band's early hits previously released on Putumayo's "Baila! Latin Dance Party" with lead vocals by Magnus Ehrenborg — now featuring Thomas Eby's trademark voice . "Oye" is a dance track - but not exactly timba. It will do well at mixed parties, being an adaptation of a song by written by Rasmus Faber who is better known for his house music. Calle Real's version starts more as a Latin pop hit before slipping into real timba with another signature tumbao by Gunnar "El Dony" Thullberg.
One thing that separates Calle Real from the Cuban timba bands is that the lyrics don't quite sound Cuban. Like the Cubans, Calle Real's composers draw from their own life experiences but Stockholm is not Havana, and while some experiences — such as love in all it's splendor and tragedy — are universal, others are not. One good example of this is "Bienvenidos a mi país", which is a response to the nationalist and populist movements growing in Europe and around the world today. The guys from Calle Real are inviting the world in to party.
As someone who likes to sing along, I love that Calle Real is able to give us both masterful timba dance arrangements and lyrics with a conscience. The title track asks the questions ¿Quién quiere ser malo? Si no quieres ser bueno dime qué. ¿Quién quiere ser flojo? Si no quieres ser rico dime qué. The the album closes with "Entra la espada y la pared" how do we handle it when life throws us a curve ball and we end up stuck between a rock and a hard place? As the song points out Son los momentos, que nos definen//Cuando elegimos que hacer (these are the moments that define us when we choose what to do) — wisdom worthy of Albus Dumbledore.
With "¿¡Dime Qué?!" Calle Real shows us that they are really coming into their own. Highly recommended for timberos and DJs.

#
title
composer
arranger
horns
1
Intro
Thomas de Paula Eby
Thomas de Paula Eby
Jonas Pomo

Thomas de Paula Eby
Jonas Pomo
Nils Janson

2
Somos El Team
Thomas de Paula Eby
Patricio Sobrado
Thomas de Paula Eby
Gunnar Thullberg
Karl Frid
Rickard Valdés
Harry Wallin
Karl Frid
3
Donymood


Gunnar Thullberg
Jonas Pomo
Thomas de Paula Eby


4
Te Lo Di
Thomas de Paula Eby
Patricio Sobrado
Gunnar Thullberg
Thomas de Paula Eby
Rickard Valdés
Harry Wallin
Karl Frid
Gunnar Thullberg
Thomas de Paula Eby
5
Bienvenidos a mi país

Thomas de Paula Eby
Tilde de Paula Eby
Patricio Sobrado
Gunnar Thullberg
Thomas de Paula Eby
Karl Frid
Thomas de Paula Eby

6
Créeme
Patricio Sobrado
Patricio Sobrado
Thomas de Paula Eby
Rickard Valdés
Harry Wallin
Patricio Sobrado
Nils Janson
7
Película En Color
Thomas de Paula Eby
Tilde de Paula Eby
Thomas de Paula Eby
Gunnar Thullberg
Thomas de Paula Eby
Peter Fredriksson
Karl Frid

8
Hoah!
Thomas de Paula Eby
Patricio Sobrado
Thomas de Paula Eby
A. Friberg
Gunnar Thullberg
Patricio Sobrado
Peter Linde
Karl Frid
Peter Fredriksson
Kristian Persson

9
Oye!
Thomas de Paula Eby
Patricio Sobrado
Thomas de Paula Eby
Rickard Valdés
Gunnar Thullberg
Karl Frid

Karl Frid

10
Dime Qué
Thomas de Paula Eby
Gunnar Thullberg
Patricio Sobrado
Gunnar Thullberg
Thomas de Paula Eby
Rickard Valdés
Harry Wallin

Gunnar Thullberg
Karl Frid

11
Entre La Espada y La Pared
Karl Frid
Thomas de Paula Eby
Patricio Sobrado
Karl Frid
Thomas de Paula Eby
Karl Frid

Role - Instrument
Name
Produced by
Jonas Pomo
Calle Real
Lead Vocals
Thomas de Paula Eby
Coros
Karl Frid
Jonas Pomo
Tres
Patricio Sobrado
Bass
Andreas Unge
Piano, keyboard,
guitar
Gunnar Thullberg
Keyboard
Jonas Pomo
Timbal, Drums
Harry Wallin
Congas, Timbal
Rickard Valdés
Trumpets
Filip Olandersson
Jacek Onuszkiewicz
Nils Jansson
Trombones
Kristian Persson
Peter Fredriksson
Karl Frid
Guest Artists
Magnus Almqvist - background vocals
Oldrich Gonzáles - Keyboard on 3 & 4
Patrik Skogh - Trumpet on 4
Theo Ekblom Carlsson - Guitar on 1

Recorded by
Iñaki Marconi & Jerker Eklund
at Stureparken Studio

Lead vocals recorded by
Jonas Pomo at Studio Àguila, Palma de Mallorca

Tres recorded at
Tarkus Studio, Torrec &
Salinasolis, Stgochile, Chile

Background vocals recorded at
Stureparken Studio, Studio Quimbobo, & Frid and Frid Studio

Horns recorded by
Karl Frid at Stureparken Studio & Frid and Frid Studio
Mixed by
Theo Ekblom Carlsson, Rasmus Faber, Jonas Pomo & Calle Real
at MFG Studios and Farplane Studios

Mastered by
Rasmus Faber & Patricio Cabezas at Farplane Studios

Photos
Iñaki Marconi

Artwork & Cover
JohnJohn Wedin
Michelle White - martes, 07 febrero 2017, 04:02 pm